Blog
Our blog features a variety of gardening and growing tips on topics such as soil biology, wicking bed construction, composting, grafting, pruning, water-saving and irrigation. Plus we regularly post recipes to help you make the most of the 'seasonal glut' and tips on how to live in a more sustainable way.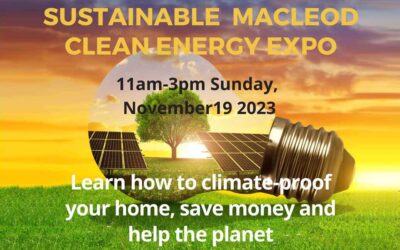 Sunday 19 November 11am - 3pmMacleod College, Carwarp Street, MacleodBook here Most of us are willing to reduce our impact on climate change by reducing our home energy use. How to make our homes more energy-efficient, while not blowing our budget needs careful...
read more
Join Sustainable Macleod
Become a member and get access to the community garden, the tool library and our seed library. We welcome all members of the community and have regular events and workshops to enjoy.
Join us