Macleod Vegie Swap resuming on 19 March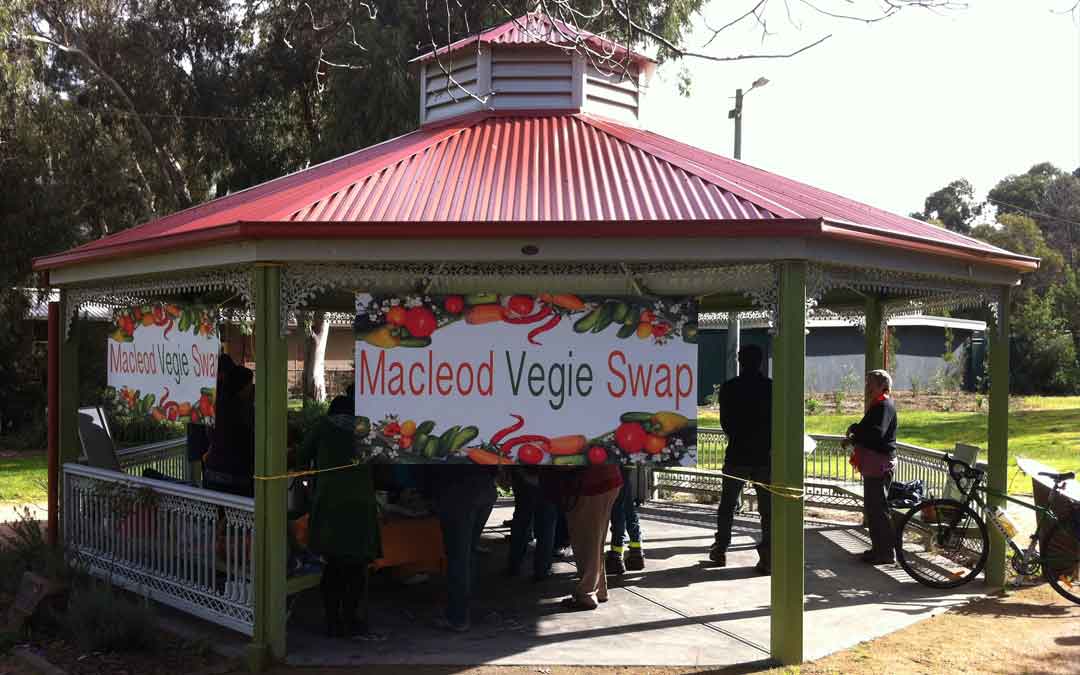 The General Meeting on Monday, 21 February voted to resume the Macleod Vegie Swap on Saturday, 19 March then the third Saturday of the month, as is our tradition. This is subject to volunteers being available to set the swap up.
The meeting decided that to avoid people crowding around tables, the tables would be arranged in one long line outside the rotunda. People are of course free to mingle or sit in the rotunda.
This event will be open to vaccinated and unvaccinated people, children and the public so anyone with concerns about being exposed to covid is advised to wear a mask.
Note: Robin and Paul's station wagon that has been used in almost every Swap to transport items between the community garden and the Swap is being donated to Kids under Cover and no longer available for community business. Kids under Cover raises money for children requiring shelter.
If you are willing to organise the vegie swap (set it up and take it down) please email sustainablemacleod@gmail.com
Written by Robin Gale-Baker