A glut of peas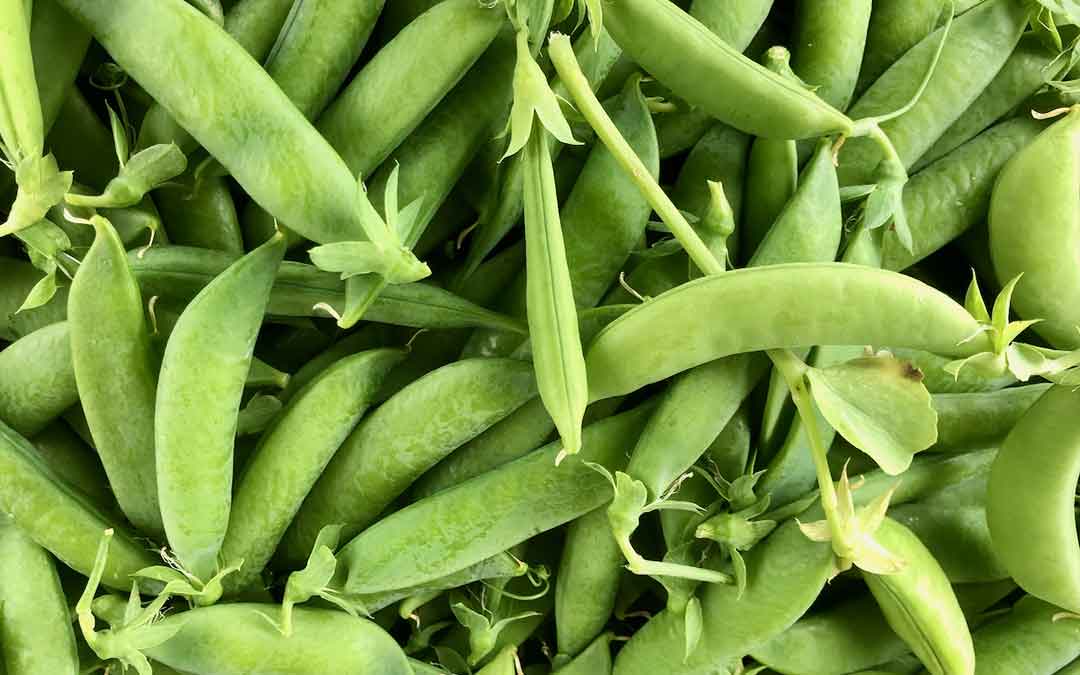 Freezing your excess peas and pods
It's quick and simple to freeze peas and pea pods but do blanch them as this preserves flavour, texture, colour, nutrients and provides a much longer shelf life than non-blanched.
Shell peas or prepare pods.
Wash in cold water.
Boil a large pot of water (big enough that the peas will be able to move around).
Place the peas or pods into the boiling water.
Return water to the boil.
Blanch the peas or pods for one and a half minutes from the moment the water returns to the boil.
Drain and pour peas or pods into iced water.
Drain and freeze in bags.
Pea and mint dip
Pea and mint dip
Ingredients
2 cups of steamed peas
2 small or one large garlic clove
40ml olive oil
20ml lemon (or other citrus) juice
4 tablespoons of chopped mint
1/4 teaspoon salt
1/4 cup of tahini (optional)
Method
Blend all ingredients in a food processor and adjust to your taste.
Mr Macleod's pea and corn fritters
Ned at Mr Macleod serves the most delicious, crispy pea and corn fritters accompanied by salad and tasty condiments and is happy to share his delicious recipe. As something of a connoisseur of such fritters, I can say they are the best I have ever tasted. Thanks, Ned!
Ingredients
1 egg
1 cup coconut water
1 cup of self raising flour
1 cup of FRESH corn kernels *
1 cup of lightly steamed FRESH peas
1/2 red onion chopped
1/4 cup of chopped red capsicum
1 teaspoon chilli flakes
Small bunch chopped parsley
Salt and pepper
Method
Whisk egg and coconut water together.
Sift in flour and whisk.
Combine all remaining ingredients and fold into batter.
Let mixture sit for 20 minutes.
Mould mixture into fritters of your preferred size.
Fry in a deep pan with 1cm of oil.
When bubbles rise to the top of the batter, flip fritters over.
Once flipped, prick lightly with a fork to check the batter is cooked through. Enjoy!
For a salad just double the fresh ingredients and sprinkle over the top.
* Ned says definitely don't use canned corn; it's rubbish as well as too soft!
Related articles
Written and tested by Robin Gale-Baker (except for Mr Macleod's pea and corn fritters which have been tasted many times).