Blog
Our blog features a variety of gardening and growing tips on topics such as soil biology, wicking bed construction, composting, grafting, pruning, water-saving and irrigation. Plus we regularly post recipes to help you make the most of the 'seasonal glut' and tips on how to live in a more sustainable way.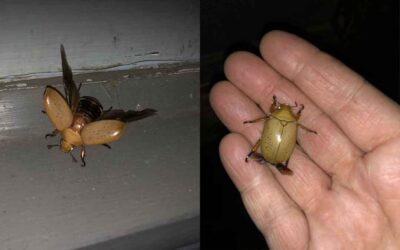 Christmas beetles are a delight to see. They usually appear close to Christmas time and their shimmery, shiny exoskeletons decorate flyscreen doors wide and far as they flock towards any light. Some are metallic green, others golden and bronze. All are incredibly...
read more
Join Sustainable Macleod
Become a member and get access to the community garden, the tool library and our seed library. We welcome all members of the community and have regular events and workshops to enjoy.
Join us