Bikes in Banyule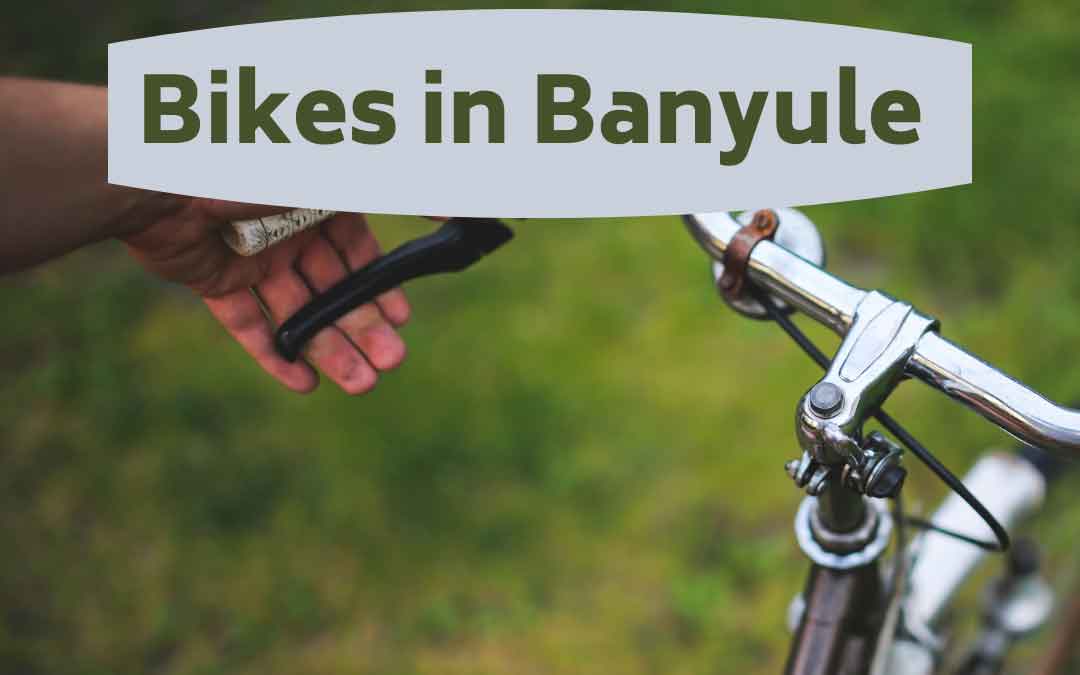 What an incredible machine the bicycle is. Using a relatively small expenditure of energy, it is possible to travel considerable distances for commuting or pleasure. Once the original machines, such as penny farthings were given a chain drive and two equal-sized wheels in 1885, rapid mobility was in the reach of any reasonably fit person.
Bicycles have so much to recommend them. Pushing the pedals leads to greater physical and psychological health. If you want to sleep better, increase your energy, experience less stress and reduce the risk of dementia and Alzheimer's disease, jump on a bike.
Bikes are also the least environmentally damaging modes of transport, after walking. Add to this the financial benefit of pedal power over motorised transport, and you have a clear winner.
With all these benefits, it is surprising that we do not see more people on bikes. European statistics tell us that 30% of car trips are for distances less than 3km, a distance easily manageable by bike for most people. Travelling to Macleod shopping centre, for example, is well within the 3km range from any part of Macleod.
So why aren't more of us around Banyule choosing to hop on a bike, rather than taking the car to get to the shops? For that matter, why aren't more people taking a bike to the train station?
Some of the answers to these questions might be found in the 2018 'What you told us about cycling in Banyule' document produced by Banyule City Council. Cycling safety was far and away the most prominent theme from the submissions. Alongside safety, were comments that showed safe cycling routes often involved significant detours, with 'missing links', meaning cyclists often have to use roads.
Wouldn't it be great to see more bicycles than cars on Macleod streets? Recently I posed the question on the Sustainable Macleod Facebook Group: 'What needs to happen in Banyule for people to ride more often?' Key responses included the need for cycle paths to connect effectively and the provision of safe storage at workplaces.
What would help you ride more often? Sustainable Macleod will lobby for improved cycling conditions in Macleod and Banyule generally. Help us decide what are the best pro-cycling strategies.
You can email your responses to: sustainablemacleod@gmail.com
Meanwhile, if you are a bicycle rider, consider checking out these links:
Bicycle Network
Banyule Bicycle Users Group
Written by Paul Gale-Baker