Book review: Walking the Kurrum Yallock (Plenty River) History, Heritage and Environment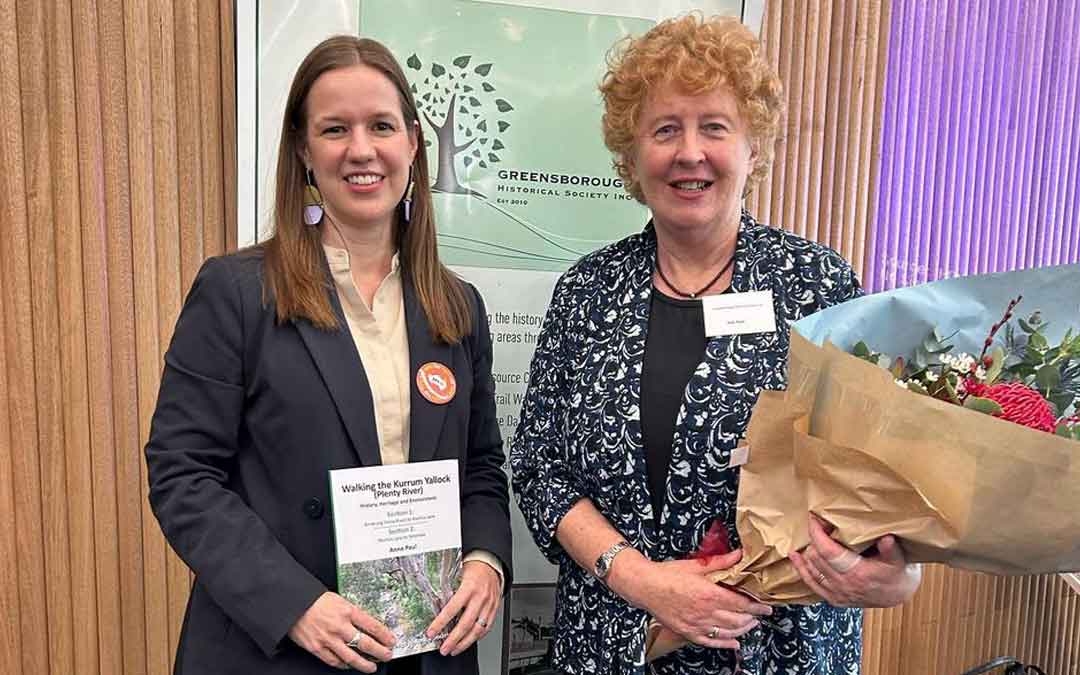 Making a strong connection to country, whether we are Indigenous or not, is a way of anchoring ourselves in the place we live and in our community. Anne Paul's book – 'Walking the Kurrum Yallock (Plenty River) History, Heritage and Environment' – does just that.
Anne (a long-time Sustainable Macleod member) has been leading walks along the river and researching its history for many years. She focuses on the lower two sections of the river, from Birrarung (Yarra River) to Viewbank. She aims to guide people along the river trail while providing information about Indigenous land use, the recent history of white settlement, the environment and how the latter has changed over nearly 200 years. This slim volume is filled with both early and current maps, as well as historic and current photos, and made me aware of many historic homes and buildings on my doorstep.
Reading 'Walking the Kurrum Yallock' brought not only the river trail, but the suburbs from Viewbank to Yallambie alive for me. Anne's meticulous historical research elucidates layer upon layer of local history including many quotes from old documents and diaries.
Anne's directions and her lively description of the river trail will appeal to anyone interested in history, heritage or the great outdoors, and the trail itself it is probably no more than 10 minutes away for most of us.
Importantly too, Anne says she has written in a descriptive style, so that people who may not be able to walk the walk can enjoy the narrative, take it in and imagine the journey.
'Walking the Kurrum Yallock' is published by Greensborough Historical Society of which Anne is a founding member. Copies are $25 and can be obtained through: Sustainable Macleod's shop and Greensborough Historical Society
Reviewed by Robin Gale-Baker