Changing rain patterns affect Macleod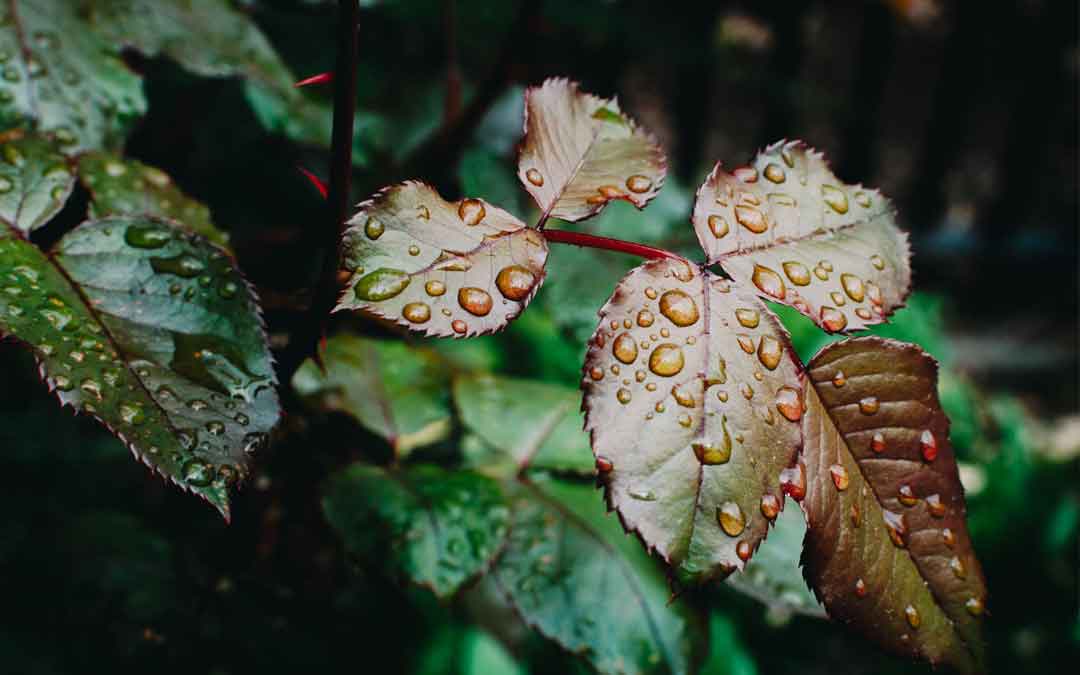 Many members of Sustainable Macleod have commented on the changing temperatures we are experiencing in Melbourne. According to the Bureau of Meteorology, 2019 was the warmest year on record, with severe and lasting droughts.
Temperature rise is particularly evident in the earlier ripening of fruit at Macleod Organic Community Garden (MOCG), and the out-of-season leaf growth, most noticeable on our stone fruit trees. At the height of summer, fruit is now likely to scorch on the outside and stew from the inside (as the pip heats up). To protect fruit and also vegetables, two things will be essential: erection of shade structures and increased watering.
At the Macleod Organic Community Garden, we do everything we can to minimise the use of water. Our 11 wicking beds use half the water of conventional garden beds and we use water-saving dripline irrigation elsewhere. The orchard now has a shade structure which reduces evaporation of moisture from the soil and prevents scorching of the fruit.
What we know now, is that rainfall overall will be significantly reduced in our area. A recent article in The Age newspaper highlights the problem: 'Rain patterns to shift away from Australia more often as climate warms'. The shift of rainfall patterns westwards will prevent rain reaching south-east Australia, particularly in winter and spring.
So, what can we do about this?
Sustainable Macleod is committed to working with Banyule City Council, as well as State and Federal governments, to encourage strategies to move away from the use of fossil fuels and to reduce our contribution to global warming. At a local level, as home gardeners and members of MOCG there are steps we can take to make our gardens more viable and to need less water. Some of these are:
providing shade for plants, especially annual food plants, berries and fruit trees
using dripline irrigation and wicking beds rather than hosing or using sprinklers
mulching the ground deeply around plants
watering at the right time of day (early morning or evening)
improving the soil by adding compost which aids water retention
Further reading
You can also check out our weather station, which gives you access to current and historic weather conditions straight from the Macleod Organic Community Garden.
Written by Paul Gale-Baker