Cheesy garlic roasted asparagus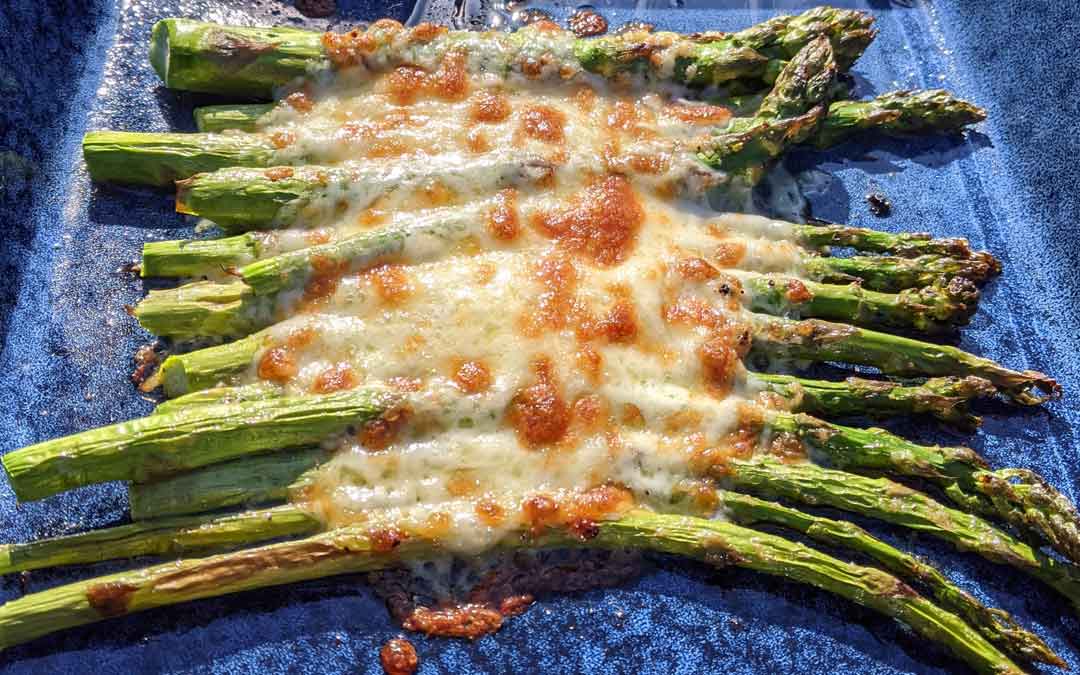 A quick and tasty side dish that the whole family will love!
Ingredients
250g asparagus spears, woody ends removed

1 tablespoon olive oil 

1 teaspoon minced garlic (or 2 cloves garlic, minced)

Sprinkle of salt and pepper

½ cup grated mozzarella cheese (or pre-packaged 'pizza cheese' if you can't be bothered grating mozzarella, like me!)
Method
Preheat your oven to 220°C.

Arrange asparagus in a roasting pan. Set aside.

In a small bowl mix together olive oil, garlic, salt and pepper. Drizzle the oil mixture over the asparagus and toss to evenly coat.

Bake for 10-15 minutes until vibrant and just beginning to get tender.

Remove from the oven and top with cheese. Return to the oven and grill until the cheese melts and becomes golden (about 4-5 minutes).

Adjust salt and pepper, if needed. Serve immediately.
Written by Elissa Oppenlander