Could your next car be electric?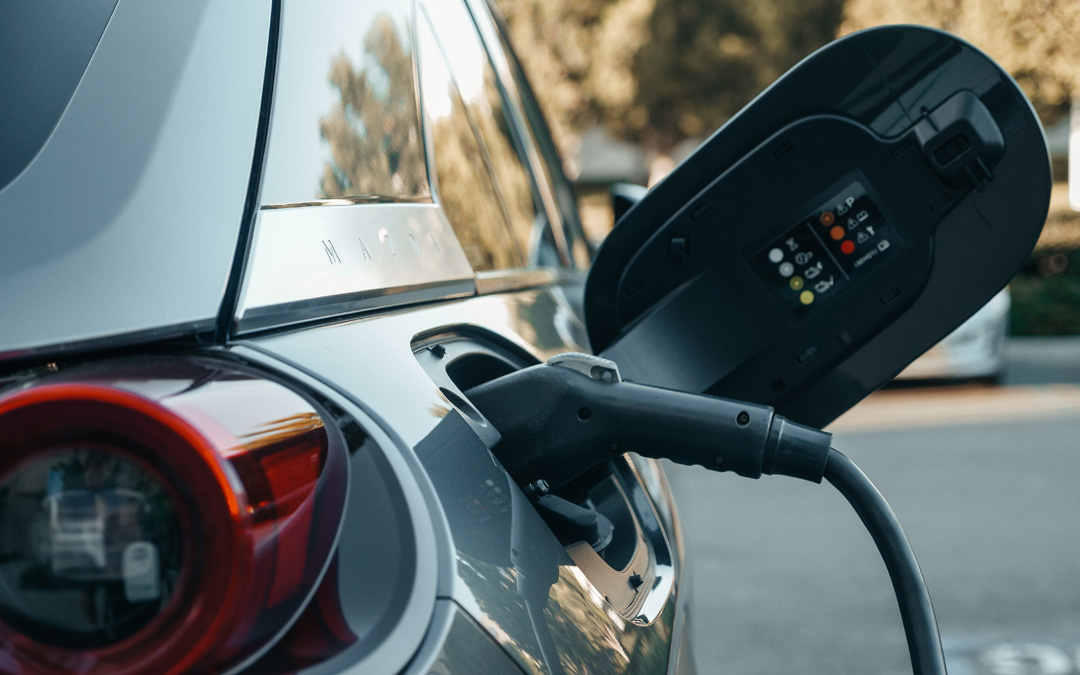 The advantages of choosing to drive an electric vehicle (EV) are clear. They can be charged at home, preferably from solar panels, they have zero emissions (once built) and they have fewer moving parts, requiring considerably less maintenance. It will shortly be possible to use them in the same way as a home battery, such as a Tesla Powerwall, giving householders the ability to draw on their stored solar energy even when the sun isn't shining.
Most people nominate 2 key reasons for not yet going down the EV path: so-called range anxiety and the purchase price. Another possible factor is the very small number of models available in Australia compared to overseas.
The paucity of EVs available in Australia is partly due to current government policy in relation to EVs and, more broadly, to vehicles in general. Currently, Australia has far less stringent requirements on emissions from fossil fuel vehicles than many overseas countries, particularly Europe. This has led to a situation where car manufacturers can sell cars which are more polluting at a lower price than otherwise, making EVs less competitive with conventional vehicles. There are real concerns that Australia is becoming a dumping ground for the more polluting cars which Europe is unwilling to accept.
To highlight the issue, the head of Volkswagen in Australia has criticised the federal government for not having a policy regarding EVs and others have criticised the unwillingness to ensure that conventional cars meet higher emission standards.
One piece of good news, is that local Banyule residents will soon be able to deal with at least one of those discouraging factors – price.
Banyule Clean Energy Group, in partnership with The Good Car Company and with the support of Banyule City Council, is organising a bulk-buy of secondhand EVs.
The Good Car Company has established an excellent reputation for importing reliable used Nissan Leaf vehicles from Japan and the UK, (both countries that drive on the proper side of the road!). The vehicles are professionally tested, including the battery. There is a range of pricing dependent on the model, size of the battery and mileage, but it is possible to pick up a vehicle in the $20,000+ range, rather than something closer to $60,000. The GCC also offers new Hyundai and MG EVs at government fleet prices.
The bulk-buy will start with an online information session, followed up by a hands-on day at Banyule's Ecofest in March 2022. People will be able to order a vehicle shortly after this.
Such initiatives can pave the way for a reduction in fuel-burning vehicles, lowering Banyule's carbon footprint and reducing local pollution.
Written by Paul Gale-Baker
Disclosure: Paul Gale-Baker is Secretary of Banyule Clean Energy Group, a local not-for-profit group of volunteers. BCEG receives no payment for its part in the bulk-buy.
References:
Statista: Electric mobility in Europe https://www.statista.com/topics/3213/electric-mobility-in-europe/
https://www.abc.net.au/news/2021-06-25/qld-electric-super-highway-electric-vehicles-charging-stations/100242012
https://www.abc.net.au/news/2021-06-09/electric-vehicles-victim-of-culture-wars-expert-says/100196982
ARENA: https://arena.gov.au/renewable-energy/electric-vehicles/