Garlic growing hints for September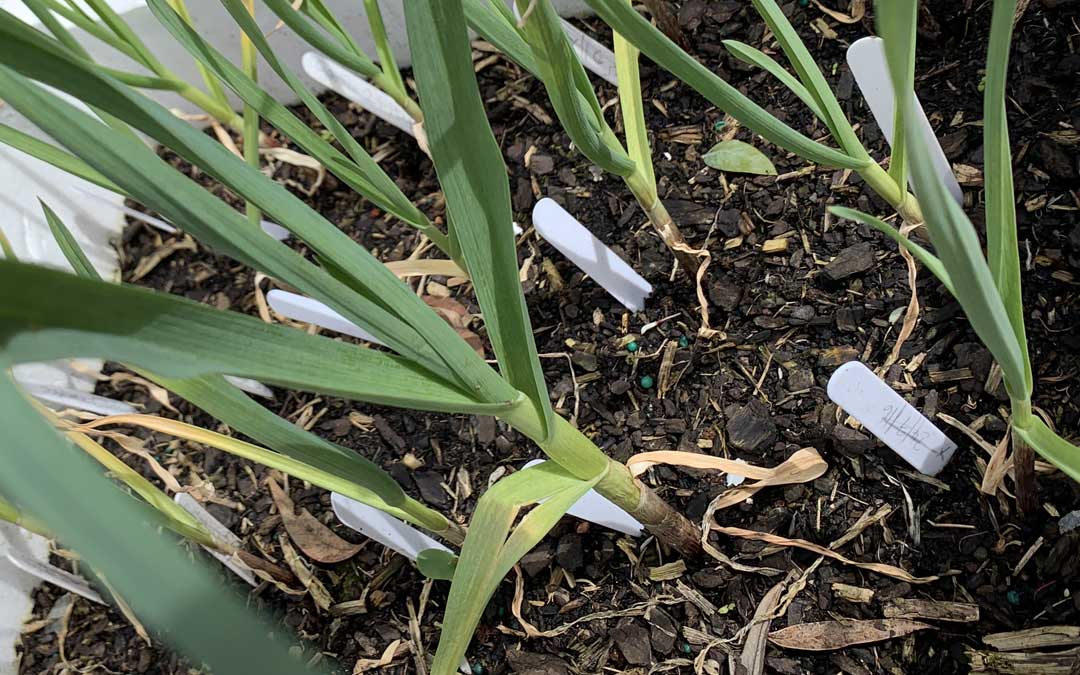 From now until 2 weeks before harvest in November – December…
Water your garlic twice-weekly, deeply, directly onto the soil. Don't allow soil to splash onto the plants and avoid overhead watering.
Weed your patch.
Mulch well with sugar cane mulch. Keep the mulch clear of the stem of each plant.
Spray with a seaweed extract such as Seasol or Maxicrop every 3 weeks.
Avoid nitrogen fertilisers such as blood and bone or Charlie Carp.
If there is any sign of aphids, spray hard with the hose to remove them, at the same time trying not to spray the soil.
Written by Robin Gale-Baker
Browse our gardening tips for more ideas.