Get to know your committee
We recently held our annual AGM and voted in our committee for the coming year. Find out all about the newly elected committee and why they decided to get involved.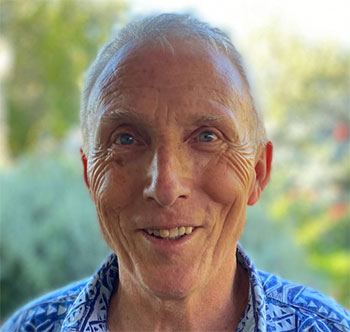 Paul Gale-Baker – President
I am grateful to be elected President of Sustainable Macleod for another term. As a founding member of Sustainable Macleod, I have a clear understanding of the purpose and vision of Sustainable Macleod and an understanding of our strengths and shortcomings.
After two difficult years of the pandemic, I am committed to ensuring Sustainable Macleod is a welcoming and inclusive organisation, where all members have a real say in the running of the organisation.
I will ensure we put in place proper and effective governance, so that we fulfill our obligations to members and our local community, as well as our legal obligations.
I will make sure we continue our work as a very respected and active voice for sustainability in our local community of Macleod and in Banyule, and that the community garden meets the needs and expectations of the membership and is a resource for the whole community.
Marsha Merory – Vice-President
I became a financial member of Sustainable Macleod as soon as paid memberships were available but had already enjoyed the veggie swaps before this.
Over the years I've participated in many of the activities of Sustainable Macleod including veggie swaps, plant sales, Children's holiday program at the garden and spent many happy hours working in the community garden.
One of the things that drew me to Sustainable Macleod was the inclusiveness as whatever one's ability or passion with regard to sustainability, it is catered for. So whether the organic garden, sustainable transport, clean energy, waste or community connectedness or indeed several of these – all have a place in Sustainable Macleod.
Because I've enjoyed the benefits for a number of years I stood for the committee because I wish to contribute more than just my labour at the garden and plant stalls especially as injury prevents me from doing all I would like to in that regard.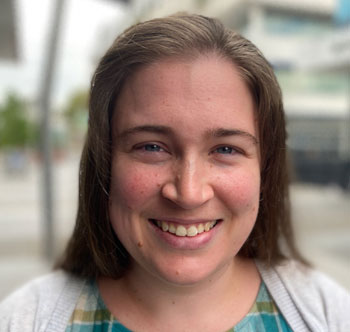 Catherine Ganter – Secretary
I work in the field of climate, so I get to see regularly how our temperatures and rainfall affect our country. It drew me to Sustainable Macleod four years ago, and over that time I've learned a lot from our knowledgeable locals and modified our gardening substantially at home.
I've been offline for a little while with a young child, so this is now my time to give back as Secretary. My work requires order and precision, which translates well to a role which requires accurate note taking. I enjoy attention to detail and clear communication.
I am always happy to have a chat to anyone and would love to get to know more of you.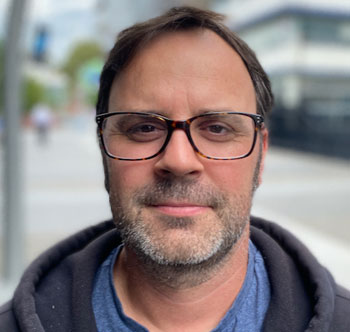 Paul Sharpe – Treasurer
I have been a Sustainable Macleod member for 5 years, along with my wife and 2 sons. I'm interested in environmental sustainability and wanted to meet others in the local community to learn from and share ideas with.
Previously, it's been hard to contribute. Garden opening times don't quite fit with our kid's nap times, nor my 9-5 job. I'm not known for my green thumb anyway – my wife holds that title in our house.
The position of Treasurer was the perfect opportunity for me to contribute. I work as a data scientist, with a maths degree and a Masters in statistics, so numbers are my thing! I'm thorough and will take the responsibilities of the position seriously. I'm an open and approachable person and will be a reliable and active committee member.
I'm excited to give back to an organisation that has given me so much knowledge. Sustainable Macleod has made me much more aware of how I live and the effect I have on my environment. We've recently installed solar panels and a battery at home and added much-needed insulation. We're moving away from gas and have removed our gas ducted heating. We now compost and recycle what we can, avoid plastic where possible and have started growing our own food.
I'm grateful for the opportunity to give back to the Sustainable Macleod community and I'm excited to put my skills to good use and be more involved in such a great local organisation.