How dirty is the water you're swimming in?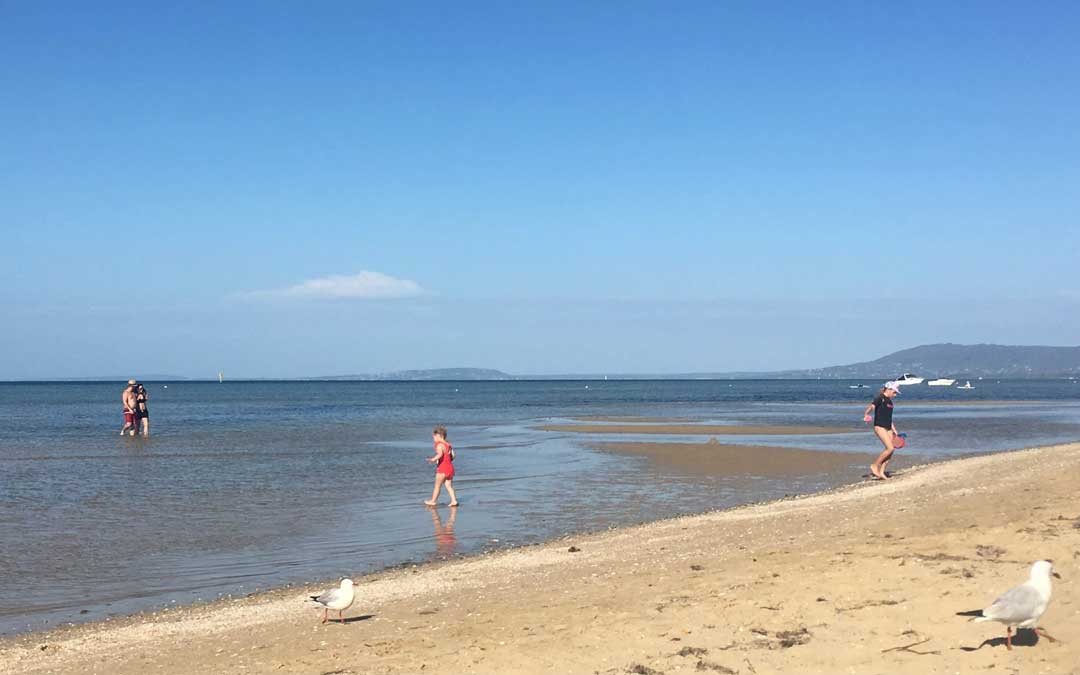 Did you know there were several days earlier this month when the quality of the water in all of Melbourne's popular swimming spots in the Yarra and Port Phillip Bay was deemed not safe to swim in?
Water quality in our swimming spots often looks good enough (but who can really tell in our muddy Yarra River?*) but can sometimes be risky to swim in.
Water quality is variable, and can fluctuate very quickly, particularly if there has been heavy rain in the river catchment area (like there was in the first week of January). Whatever washes into stormwater drains ends up in our creeks and rivers. In our area, it all washes into the Yarra River (including the Plenty River) which runs directly into Port Phillip Bay.
There are lots of things (both natural and human-made) that can cause poor water quality downstream, including:
farming pesticides and nutrients from crop fertilisers
leaking septic or sewage systems
sediment from drought, clearing or erosion
ash and other debris from bushfires
urban stormwater runoff
heavy chemicals from industry
insufficient water flows because water is being removed for drinking water or irrigation
blue-green algae in stagnant water.
All of these causes are difficult for individuals to impact. But there are a few things we can all do including avoiding littering (including cigarette butts), and picking up your dog's poo!
When people litter or leave dog poo in parks and on suburban streets, it washes into street drain and stormwater systems and then we end up swimming in it. These problems affect swimming holes right along the Yarra and on bay beaches as far away as Sorrento and Queenscliff. While poor water quality causes lots of problems, dog poo in particular can cause skin rashes and upset stomachs, and has been found to be a major contaminant in EPA water testing.
Generally, it's a good idea to avoid swimming in the river or the bay for a couple of days after heavy rain and to avoid swallowing the water.
The EPA also report water quality forecasts at 36 bay beaches and 4 Yarra locations – including Warrandyte – on their Yarra and Bay website. It's a great resource and worth a look before a swim.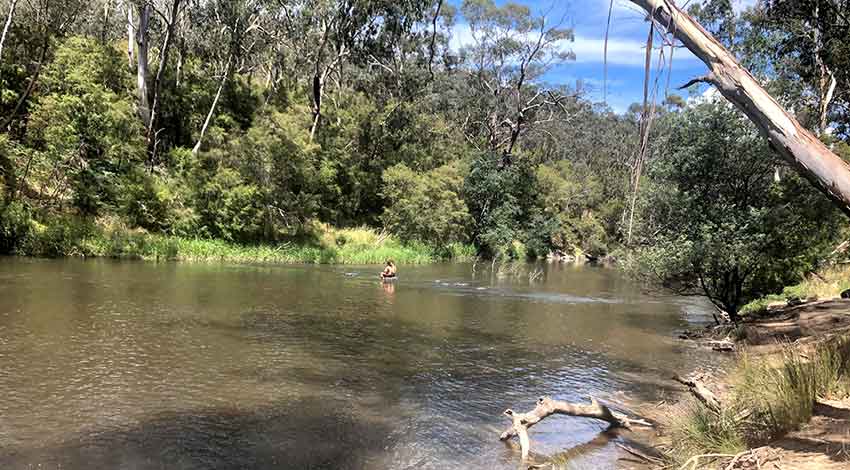 * The Yarra is often referred to as the 'upside down river' because of its murky colour. This colour is caused by suspended clay particles as a result of past land clearing and development. The Yarra is known as Birrarung by its traditional owners – the Wurundjeri and Bunurong people of the Kulin nation.
Photo 1 – Blairgowrie Front Beach
Photo 2 – Yarra River in North Warrandyte
Words written and photos taken by Jen Willis