Jagajaga Community Volunteer Awards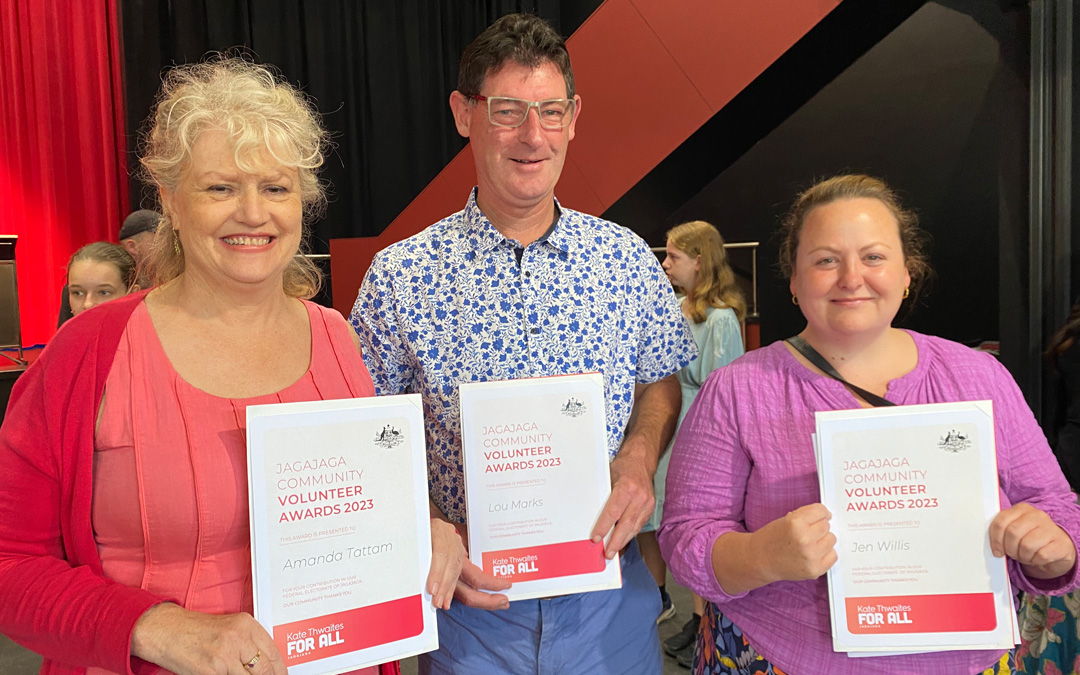 Congratulations to Sustainable Macleod's nominees for Jagajaga Community Volunteer awards. From left Amanda Tattam, Lou Marks and Jen Willis.
Amanda and Jen were recognised for their contributions to the newsletter and development of Sustainable Macleod's communications policy, and Lou for his work as supervisor at the community garden on Monday evenings.
Four other members of Sustainable Macleod were recognised in the awards including our president, Paul Gale-Baker who, for Banyule Clean Energy, single-handedly organised the Banyule Clean Energy Expo last October.