Jagajaga Volunteer Award recipients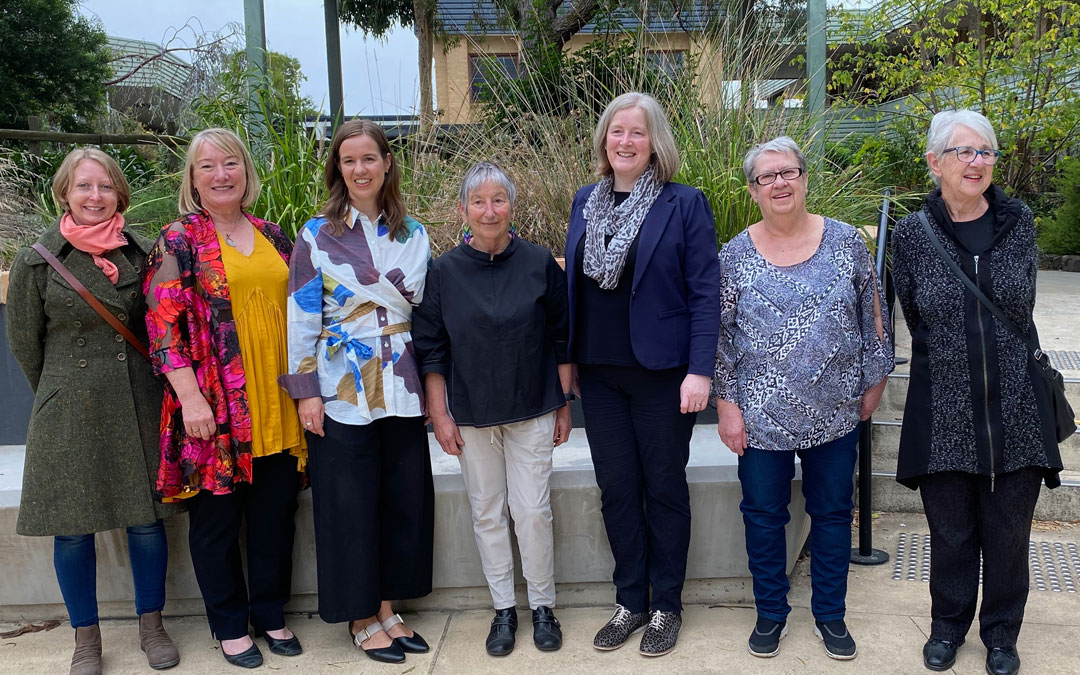 The annual Jagajaga Volunteer Awards which were presented on 2 April to 51 recipients including six members of Sustainable Macleod. Most recipients received awards for service to Jagajaga across a number of organisations. The awards were presented by our federal member, Kate Thwaites, MP for Jagajaga.
From left to right: Suzy Sharpe, Sharon Henderson, Kate Thwaites, Marsha Merory, Gabrielle Callahan, Sandra Macneil and Jenny Joyce.
Congratulations to all recipients!