Kaolin clay: part of the solution to controlling Queensland Fruit Fly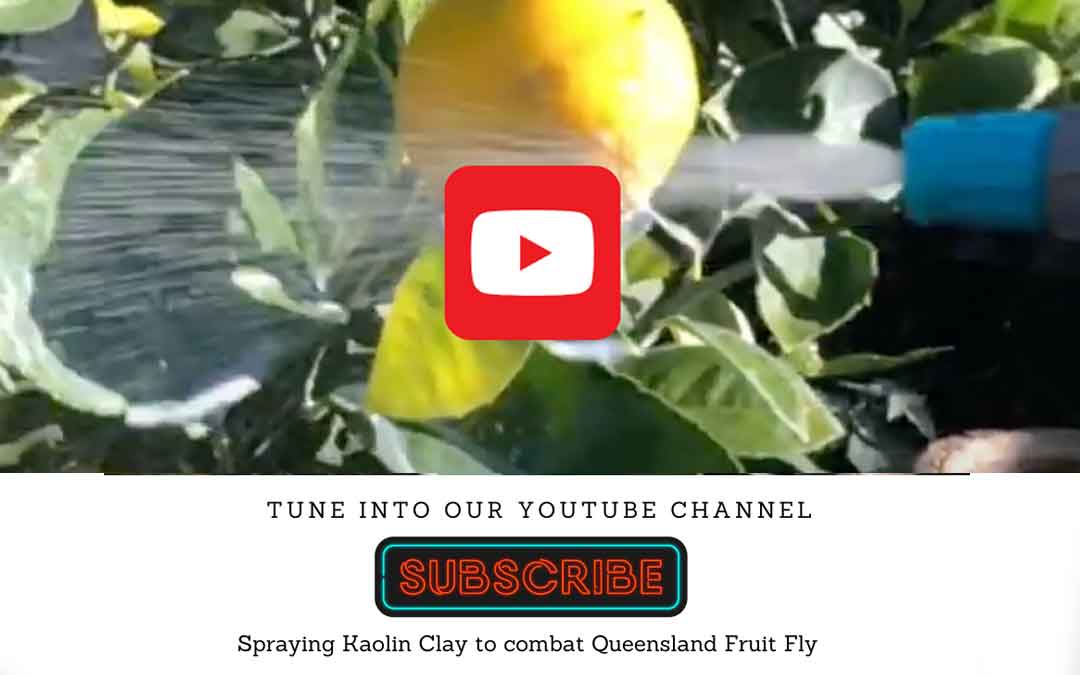 Originally used on fruit trees to prevent sunburn on fruit, you may know kaolin clay is tremendously beneficial as an organic deterrent to Citrus Gall Wasp.
It turns out that kaolin clay is also proving to be very effective at protecting fruit against Queensland Fruit Fly infestations as well.  Kaolin clay doesn't kill the Queensland Fruit Fly, but instead deters the females from laying their eggs in sprayed fruit. Other approaches, including lures and traps, are also needed if we are going to get on top of this very unwanted newly arrived pest from the north.
This short video shows you how, when and at what ratio you need to spray your fruit trees to combat Queensland Fruit Fly and Citrus Gall Wasp.
Kaolin clay is sold as 'Overhaul' at Bulleen Art and Garden. 
Sustainable Macleod has an ongoing campaign to combat Queensland Fruit Fly, supported by a grant from Banyule City Council. 
Written by Paul Gale-Baker