Managing paint and coatings waste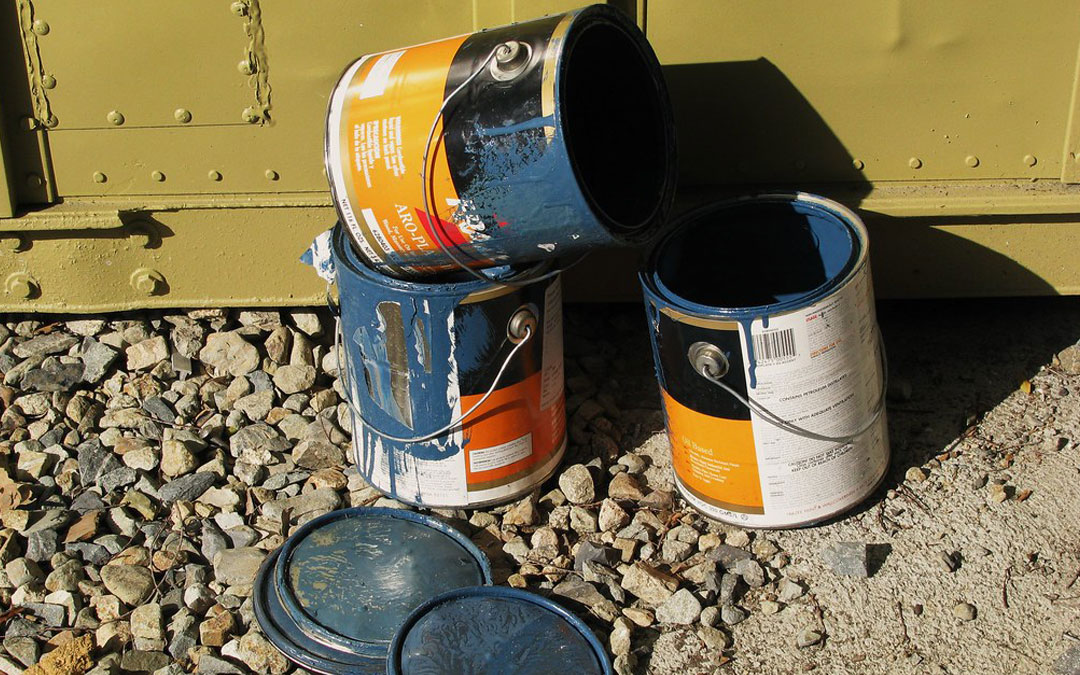 Home renovations and all sorts of makeovers are a ubiquitous feature of our lives: a lick of paint, a bit of replastering, varnishing a wood table.
There are a huge variety of products used for home improvements, but this article will focus on paint and coatings.
While products have tended to become less toxic to humans over time, with the introduction of low volatile organic compounds [VOC] paints, they still a problem for environment, waterways and are a burden on landfill.
Even though retailers have a vested interest in you spending more on their products, they do have some valuable tips for buying wisely and reducing waste.
Bunnings has a list here including the obvious one – plan carefully so you don't buy too much to start with.
Cleaning up after the job
The first rule of paint and coatings disposal, whether it is acrylic, oil based or solvents – is don't wash residue down the drains or sinks.
Clean brushes and rollers with rags, cardboard or paper as much as possible before using water. Once you have cleaned up this way and need to wash up with water, do this in a bucket or container and keep the paint-stained water until the paint sinks to the bottom. This could take a few days. You can then pour off the water onto the ground and put the paint that has fallen to the bottom onto more cardboard or paper. Dulux has some advice about this.
Getting rid of old coatings – Paintback and Cleanaway
Once paints and coatings have done their job, and we have cleaned up, the tins and containers don't need to sit around for ages taking up space in your garage. There are drop-off points for unused paint, coatings and containers where paints are recycled into other products.
Since 2016, Australia has had a national voluntary stewardship scheme for waste paint and paint packaging, Paintback. The program was founded by the Australian Paint Manufacturers Federation with five major paint manufacturers.
There is a long list of products Paintback will accept (or not). The closest Paintbank locations to Macleod are either the Banyule or Darebin Waste Recovery Centres.
The company Cleanaway is also involved in paint and coating disposal at the larger scale.
With a bit of planning and a change habits, we can cut the impact of paints on our environment.
Written by Amanda Tattam