May Garlic Hint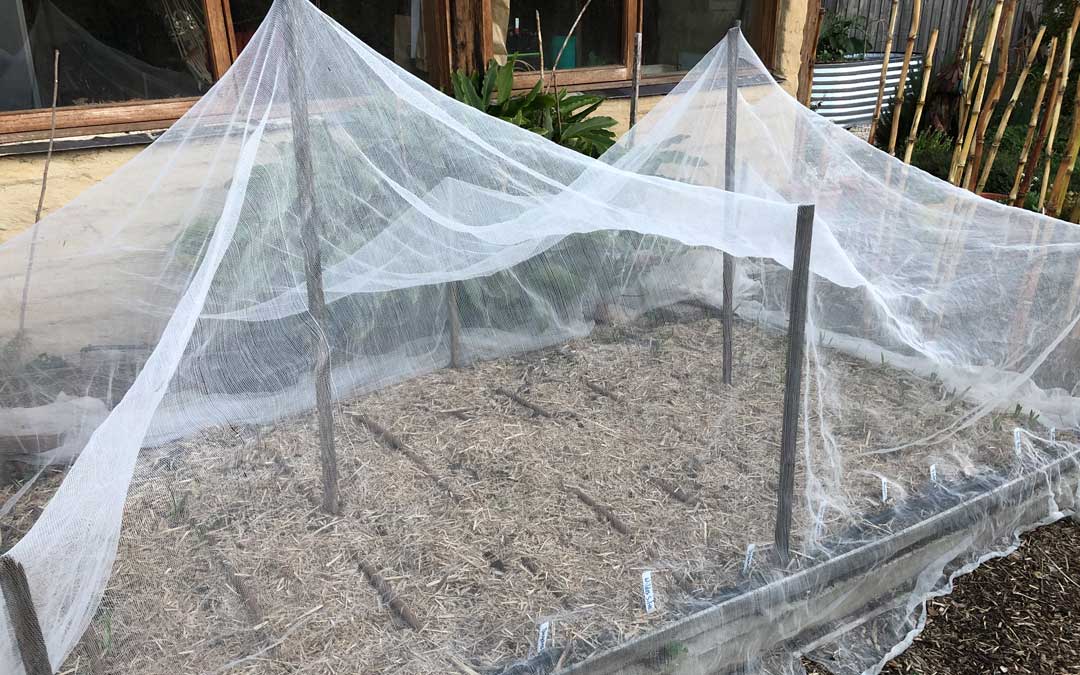 If you haven't already planted your garlic, do so immediately. You will only get small bulbs, if you plant later. Garlic must have time to develop roots and shoots before the shortest day of the year on 21 June. This is a 4 -6 week process. After that, lengthening days cause the bulbs to swell.
Netting is essential as marauding flocks of cockatoos, including corellas, adorn our skies at the moment. They can demolish the new shoots of garlic in 5 minutes. They won't eat them – just nip them off and leave them for you!
Mulching is very important as is thorough weeding. Garlic dislikes weed competition which takes nutrients away from them and inhibits bulb development. Use sugar cane mulch for best results. Not all garlic, depending on whether early, mid or late varieties, will shoot at the same time even when planted on the same day. Don't be alarmed but do observe, for future reference, which order and how many days apart, the garlic shoots emerge.
Read all our garlic hints and tips
Written by Robin Gale-Baker