Plant local and they will come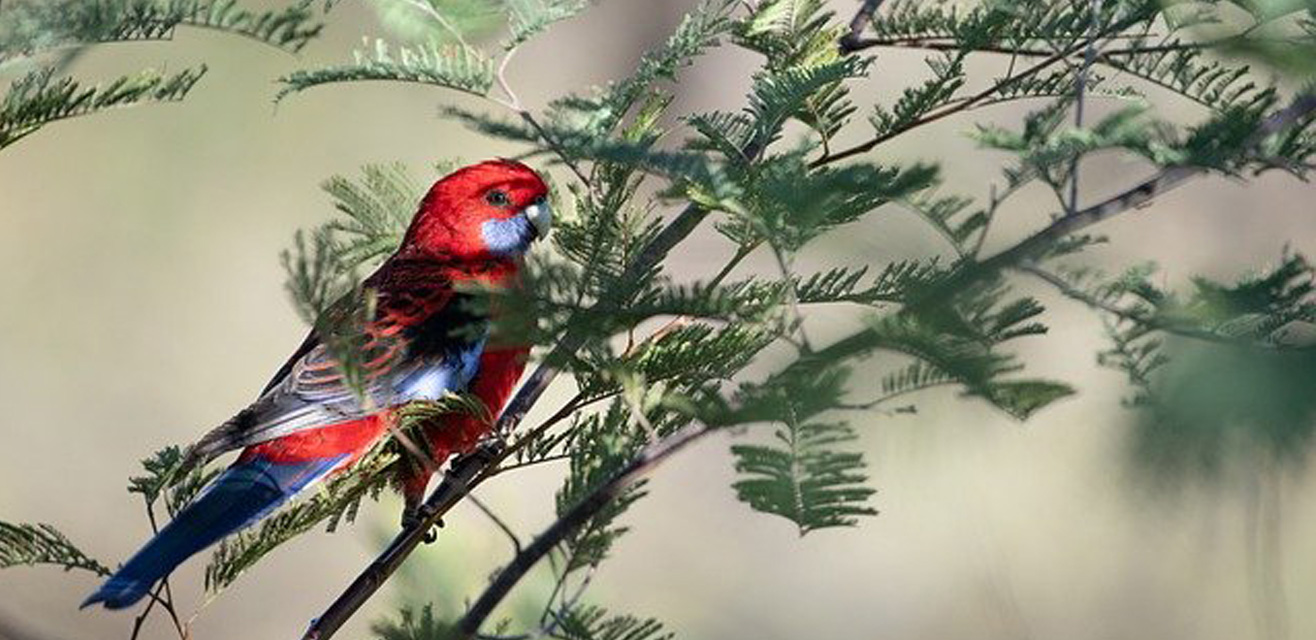 Autumn is all about harvesting the end of summer vegetable crops and getting your vegie beds ready for winter crops. But, it's also the perfect time to be planting local native plants.
Native plants come from anywhere in Australia. Natives plants such as grevilleas, hakeas and callistemons are good choices for attracting birds to your garden. They are a great option for a suburban backyard.
You should be aware though, that just because they are Australian natives doesn't mean they'll grow well in our conditions, nor will it stop them from becoming weeds if they spread into bushland areas. Native plants that have become common weeds around bushland in Melbourne include Sweet Pittosporums and Cootamundra Wattles, both of which have naturalised in Melbourne and are out-competing local species.
Plants from hot, humid areas or from desert-like arid areas are unlikely to thrive in Melbourne's climate.
Indigenous plants are the native plants that grow locally. They are a fabulous addition to your garden because they provide shelter, food, water and habitat for local wildlife including birds, frogs and lizards as well as pollinator insects such as native bees and butterflies.
There are many stunning locally native species that can provide scented flowers, colourful foliage and interesting forms for your garden. Planting local species helps maintain our local unique biodiversity and ecosystems which are under threat from continued vegetation loss, including from North East Link works. Local indigenous species form symbiotic or co-dependent relationships with other flora, fungi and fauna, meaning they need these local species to survive.
Indigenous native plants have evolved to suit our local climate, soils and conditions. They thrive in low-nutrient soils, are more likely to survive droughts (especially once established) and can tolerate our really hot days and cold frosty mornings. They'll need less water, less fertiliser and far less maintenance than introduced plants or ill-suited native plants.
There are some great local nurseries providing local indigenous plants, including not-for-profits Victorian Indigenous Plant Co-op in Fairfield and the Indigenous Plant Nursery at La Trobe University in Bundoora. Both provide tubestock indigenous plants (making them very affordable) and can provide great advice about how to incorporate a few indigenous plants into your garden.
You could also join the Gardens for Wildlife program for a personal visit to your garden and tailored recommendations about how you can make your garden more wildlife-friendly, plus a voucher for 10 free plants. Both Banyule and Darebin councils are supporting the program.
Then you can sit back and watch the wildlife come and thank you.
Written by Jen Willis