Recycling Footwear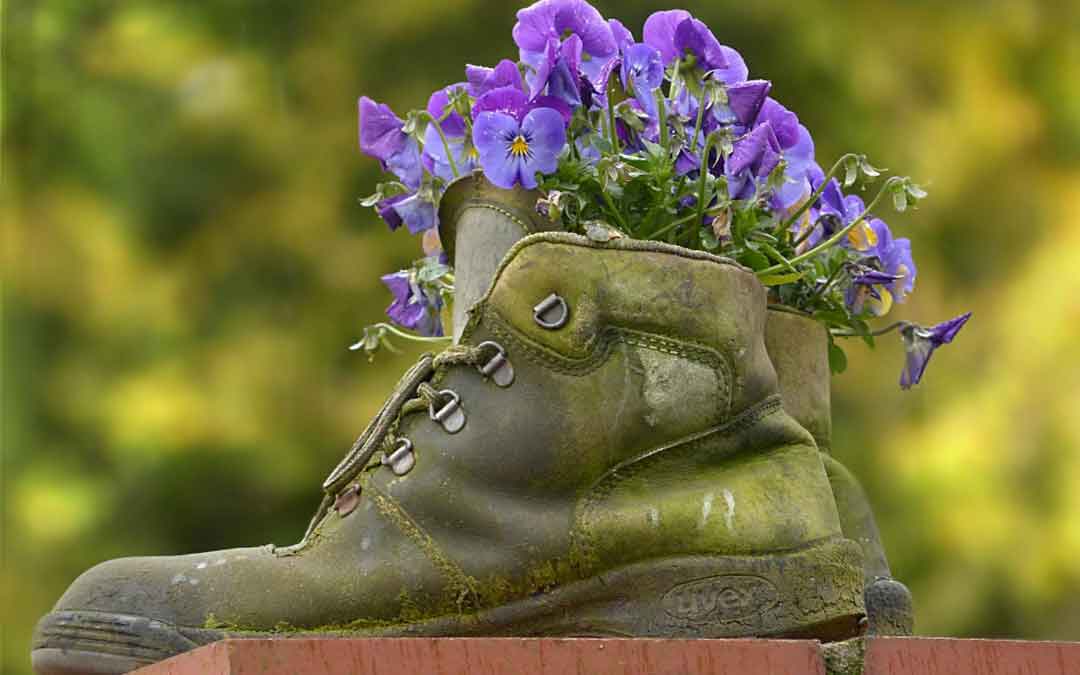 It's the start of the sports season and you realise that your budding footballer or netball star has outgrown their shoes.
How will you dispose of them?
A few enterprises are now focusing on upcycling or recycling sports footwear and equipment or making recyclable shoes.
While there are few street and fashion footwear options, old active footwear can be reused or their components recycled and turned into other products.
Boots for All
The not-for-profit organisation Boots for All accepts shoes in good condition and works to distribute them to other people wanting to play sport.
Boots For All has been operating since 2006 and collects new & near-new sporting goods and shoes for redistribution to children & adults in need. The organisation wants to break down social and financial barriers to involvement in sports and increase fitness & participation
Tread Lightly
Tread Lightly is another organisation that coordinates the recycling of shoes that can't be reused – making them into other products. It aims to keep sports and other active footwear out of landfill.
The Australian Sporting Goods Association has partnered with Tread Lightly.
If your shoes are not fit to pass onto someone else, unwanted footwear can be left at one of Tread Lightly's collection units.
Tread Lightly accepts
Athletic lifestyle shoes
Any sports branded shoe
Thongs and slides
Football boots
Sneakers
Trainers
Runners
Golf shoes
Shoes for Planet Earth
Shoes for Planet Earth, another charity, was founded in 2009 by passionate runners who collect running shoes for communities in Australia and overseas. It has collection points in Melbourne. Contact info@shoesforplanetearth.com for details.
Shoes for Planet Earth has two types of shoe collectors:
Continual Basis – Retail outlets, gyms, podiatrists, clubs and individuals
Shoe Drive – A one-off event for corporations and businesses
Bondi Shoe Club
As the sustainable footwear company Bondi Shoe Club explains in a recent blog, an estimated 24 billion pairs of shoes are manufactured every year worldwide; however, 90% of these end up in landfill at the end of their life cycle.
By extending the life of your shoes and disposing of them thoughtfully, plus encouraging others to do so, you can do your bit to reduce the burden on landfill.
Written by Amanda Tattam