Sally Wise's Plum Sauce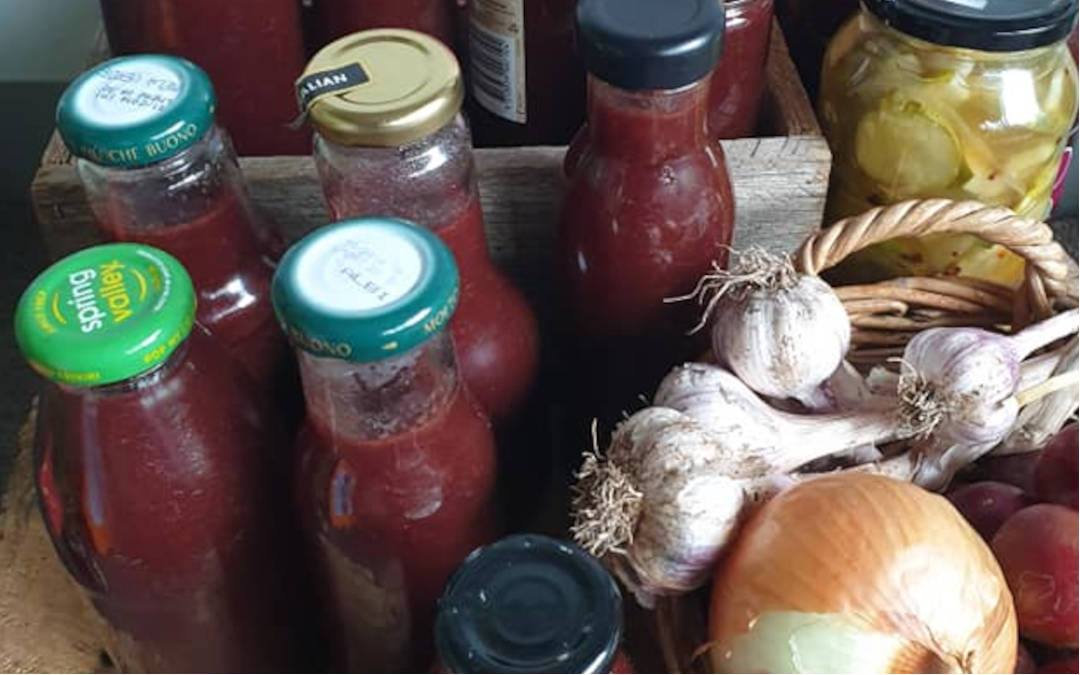 Congratulations to Mikoto Araki who won this months #inseason #cookoff with her recommendation of Sally Wise's plum sauce recipe.
Ingredients:
3kg damson or other dark plums, washed (or greengage plums)
1.5kg sugar
6 cups cider vinegar
500g onion, chopped
6 cloves garlic, chopped
3 tsp salt
1 tbs* fresh ginger, 

grated

3 tsp ground allspice
2 tsp ground cloves
1 tsp ground cinnamon
1 tsp cayenne pepper
1 tsp mustard powder
juice 1 lemon
*This is a 20 ml tablespoon.
Method:
Place all ingredients in a large saucepan and stir over medium heat until the sugar is dissolved and the mixture is boiling.
Continue to boil for two hours or until the mixture is thick.  Stir often.
Press the mixture through a mouli, coarse sieve etc.
Return the sauce to the saucepan and bring back to the boil.
Pour into sterilised bottles and seal immediately.
Some people may wish to reduce the amount of ground cloves by a half teaspoon.
This recipe makes between 2.5 and 3 litres. View the original recipe.