Sandra Macneil receives OAM in King's Birthday Honours!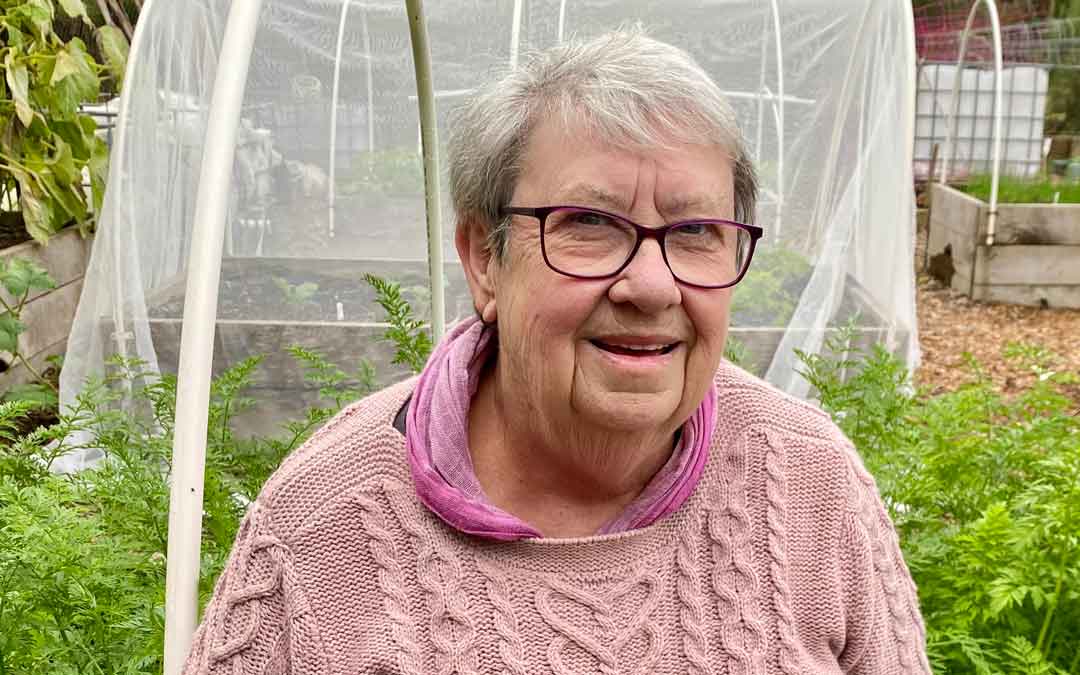 Sustainable Macleod is excited to announce that Sandra Macneil was the recipient of an Order of Australia Medal in the King's Birthday Honours: 'For service to the community of Greensborough through a range of roles.'
Sandra has been recognised for over 40 years service to the community of Greensborough. She has been President of 8 community groups, including scouts, basketball and parents' association. She has been a member of a range of committees and is currently Chair of 2 advisory groups on funding applications.
Sandra has also been a stalwart member of Sustainable Macleod for many years and involved in establishing the Sustainable Macleod Community Garden. Sandra is an active, constant member of the gardening volunteers at the Community Garden and at the Sustainable Macleod Vegie Swap. She has been a committee member and is currently a member of the Garden Committee, while also maintaining the Seed Library. Sandra has taken on the job of managing the Asset Register, which she regularly audits, and oversees the Child Safety register. With her vast experience in community organisations, she is an invaluable contributor to governance and procedures at Sustainable Macleod.
Those of us who had the privilege of hearing Sandra speak at the Sustainable Macleod Women's Day event know that she maintained her community involvement while bringing up 3 sons, working full time and attending university.
Our warmest congratulations go to Sandra.