Silverbeet Dolmas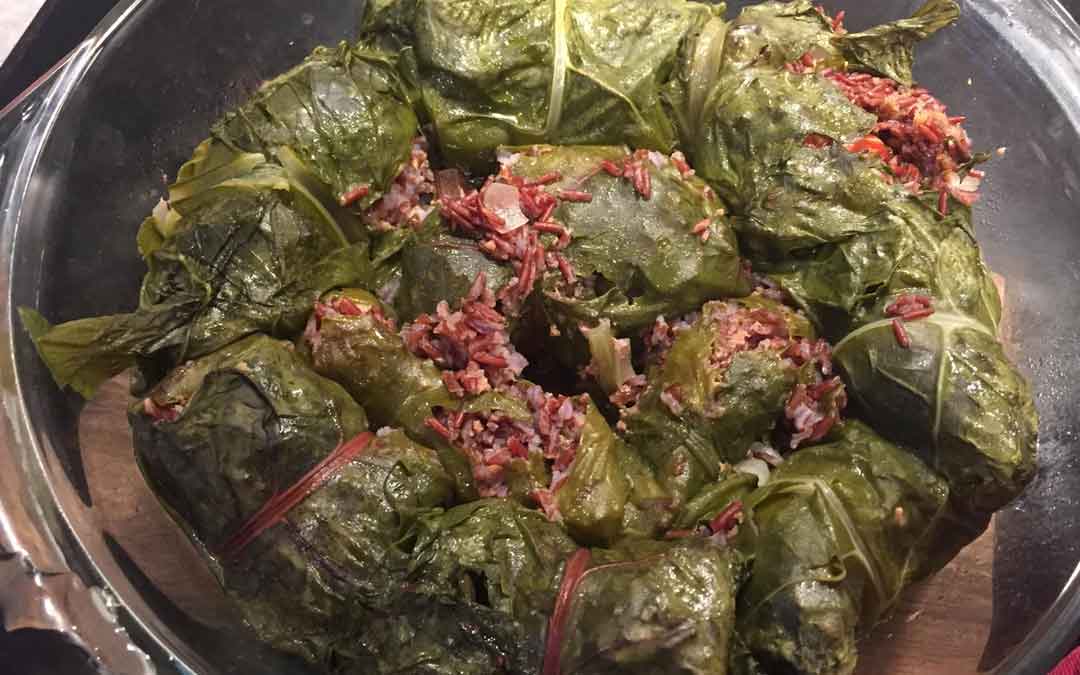 Congratulations to Emily Willocks who won this months #inseason #cookoff with her silverbeet dolmates.
Emily noted that she usually uses roo instead of lamb and often likes to use red rice. Thanks for a great recipe Emily!
50g minced lamb
1 cup rice (uncooked)
1 small onion
parsley
1 medium tomato
6-7 mint leaves
4 tbs oil
1 lemon
silverbeet leaves
Place meat, rice, chopped onion, tomato, parsley and mint in a bowl.
Add 2 tbs oil and half of the lemon juice and mix.
Stuff each leaf on rough side, fold into neat packages and arrange on pie dish.
Add 160ml water, the rest of the lemon juice and 2 tbs oil.
Cover with a plate and press lightly.
Bring to the boil on high for 8 mins and then turn down to low for 20 mins or until rice is cooked (plus 10 mins may be required).