Sustainable Macleod blitzing fruit fly!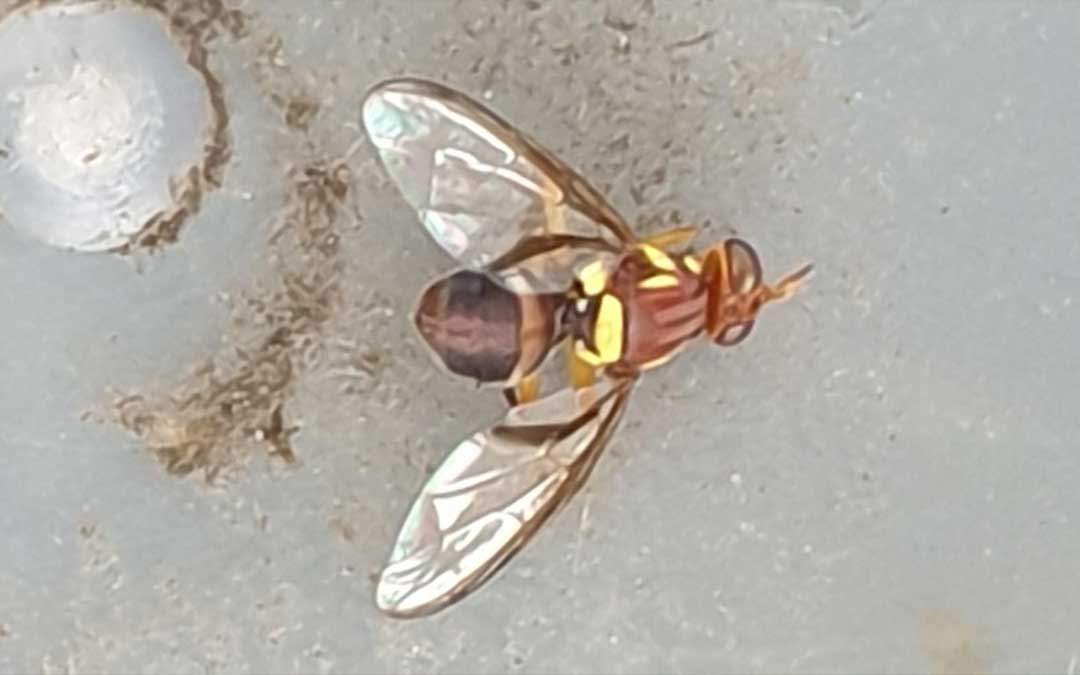 Sustainable Macleod has made a bulk buy of Fruit Fly Eco-lures; these are sure to make a tremendous impact on the Queensland Fruit Fly which arrived in Macleod from the Yarra Valley last summer. Orders for 105 lures have been placed, mostly by Macleodians. With a range of 400 sq metres, these lures will also impact neighbours' trees. One lure placed in the backyard could eradicate fruit fly from 5 – 6 surrounding homes.
Eco-lures kill the males. It is important to check the lure weekly and if males are found then to begin a program which will kill both males and females. Simply spread a very small amount of Eco-nature fruit fly bait, which is organic, on a board and place it in a fruit tree or spray it directly onto a branch or foliage. This must be done weekly but is only necessary if you first catch fruit flies in your Eco-lure.
Unfortunately fruit fly has been caught already this week (last week of October) in Macleod. The fruit fly is arriving earlier each year. It is time to place lures and baits and to net your trees with fine net (available at Bulleen Art and Garden off the roll). Tie your net tightly around the tree trunk to exclude these small flies. (Fruit flies are about the same size as a house fly).
Queensland fruit fly attacks tomatoes, stone fruit, guavas and feijoas, figs, cherries, loquats, apples, pears, and capsicums.
Read our top tips for controlling Queensland Fruit Fly
Written by Robin Gale-Baker.