Sustainable Macleod Clean Energy Expo 2023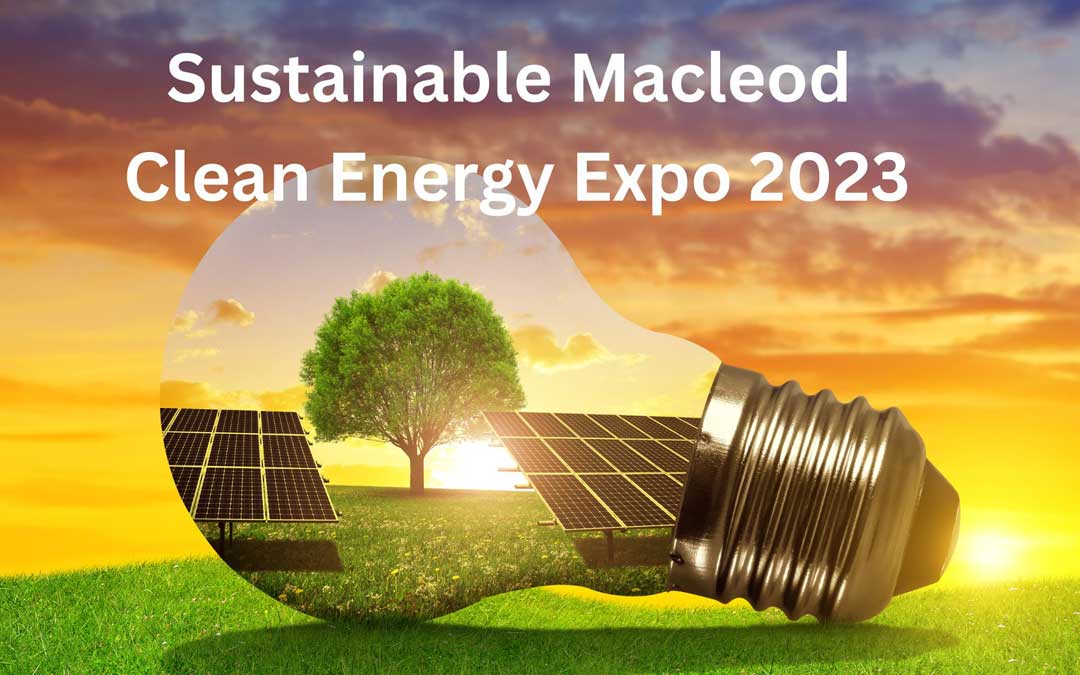 Sustainable Macleod Clean Energy Expo 2023
Sunday 19 November, 11am – 3pm
Climate-proof your home, save money and help the planet!
Would you like to reduce your home's energy consumption but don't know where to start? Have you wondered what it's like to own an EV? Confused about where to start with making your home ready to cope with the effects of climate change?
The Sustainable Macleod Clean Energy Expo 2023 can point you in the right direction.
After an enthusiastic reception of the 2022 Banyule Clean Energy Expo held at the Old Shire Offices and numerous requests to run a similar event this year, we are bringing the 2023 Expo to Macleod.
Thanks to the generosity of Macleod College, we have a terrific venue for the Expo. Macleod College has hosted a number of sustainable events, notably the 2018 Transition to a Safe Climate Conference.
Expo highlights
The Expo will showcase a range of clean energy solutions, including insulation, solar power, heat pumps, insulating coatings, with energy assessments to help residents to decide how to make the best use of what is available for their homes.
Long time EV expert Bryce Gaton will run a workshop: Is now the time to make the switch? taking participants through the practicalities of buying and owning an electric vehicle. A display of privately owned EVs will show the range of vehicles available and give an opportunity to question owners on the real world practicalities of EVs.
Why run the Expo?
There are two primary purposes to the Expo:
To help participants understand the benefits of using energy-efficient and cost-saving solutions and appliances.
To support residents in taking on energy-saving solutions which directly impact Banyule's goal to reach carbon neutrality.
Recognising that replacing appliances and making alterations around the home involves a cost, the Expo aims to give residents reliable information to help them make decisions on changes.
In addition to the displays of available products, Banyule City Council will have staff available to explain Banyule's progress to carbon neutrality and resources available to assist residents choosing energy-saving solutions.
We need help!
Would you be able to volunteer to help at the Expo – or in the lead-up? There's plenty to do! Let us know at sustainablemacleod@gmail.com
To book for the Expo and for Bryce Gaton's workshops, visit Trybooking: https://www.trybooking.com/CKTFP – or go to Trybooking and search for: Sustainable Macleod
Written by Paul Gale-Baker, Event Co-ordinator