Sustainable Macleod Gift Vouchers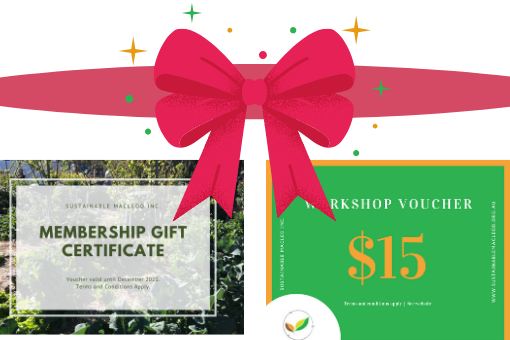 The ultimate sustainable gift!
We are now selling $15 workshop vouchers and $25 membership vouchers! Simply click buy now and complete the checkout and your voucher will be emailed to you.
Terms and conditions
Workshop vouchers are valid until December 2021.
Membership vouchers are valid for a 1 year membership for 2021.