Sustainable Macleod's 10 year anniversary celebrations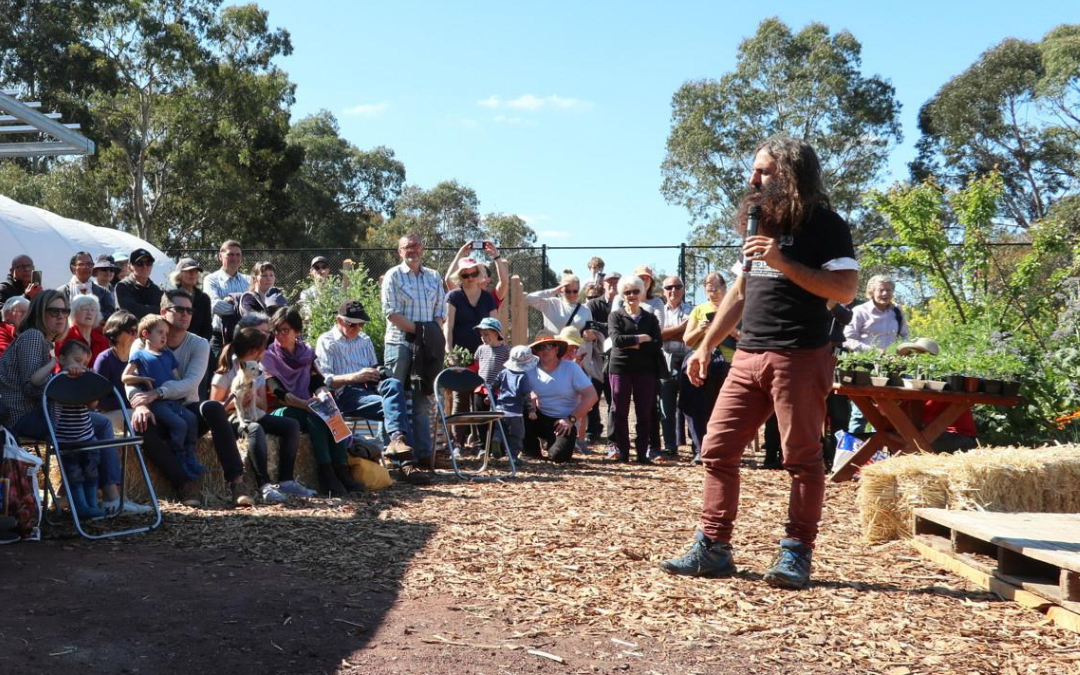 Sustainable Macleod's 10 Year Anniversary: 23 October
This month is the 10 year anniversary of Sustainable Macleod and the 6th anniversary of Macleod Organic Community Garden.
We will have a HUGE online celebration with lots of fun. As a special treat, Costa Georgiadis of Gardening Australia will be dropping in to say Hi. Costa officially opened the Macleod Organic Community Garden in 2018 and when we asked if he could make it for this celebration, he jumped at the opportunity (In fact we think he will be appearing disguised as one of our favourite pollinators!).
The online celebration will be light on speeches and concentrate on having fun, including a competition for youngsters.
Join us on Zoom at 2pm on Saturday 23 October for an hour of merriment. We will send the Zoom link closer to the time. Make sure you wear your party outfit!