The Banyule nappy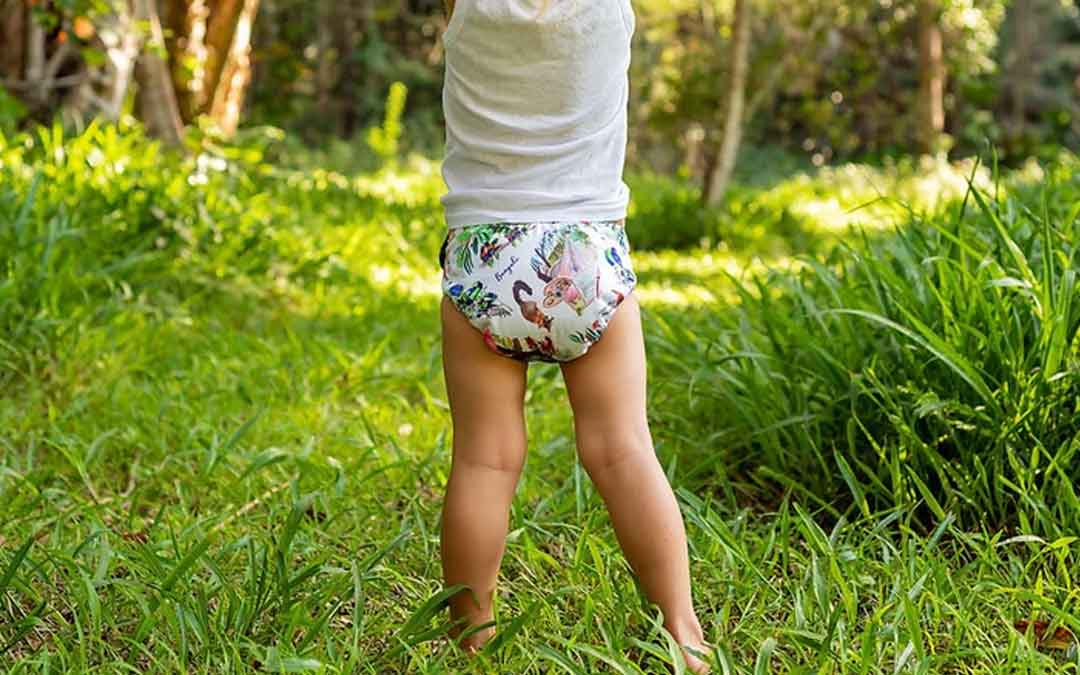 Stylish, reusable cloth nappies = a zero-waste alternative
Do you have a baby or toddler in nappies?
Many parents believe they have no real alternative to the convenience of disposable nappies.
But that's not true.
Now there is a new reusable nappy that makes it easier to transition away from disposable nappies. At the same time, you can play your part in reducing the massive problem of nappy waste going to landfill.
Banyule Council has teamed up with a local business Designer Bums to produce a reusable cloth nappy that is not only stylish but will save you money.
Melissa Charpentier, the Lead Artist with Designer Bums, has hand-illustrated a custom piece of art featuring local landmarks for the nappy design.
Banyule Council Waste Management Coordinator Andrew Croft said the initiative was being embraced by the community and was helping people see the benefits of reusable nappies.
The typical Australian preschooler will use approximately 6,000 disposable nappies. For families, the cost of disposable nappies is $3,200 per child compared to $800 for a set of 28 modern cloth nappies.
"Disposable nappies make up 15% of Banyule's waste. We want to change that, so our workshops provide practical knowledge and two cloth nappies for people to try." Andrew said. "Every family switching to reusable nappies gets us a step closer to our goal of achieving zero waste to landfill by 2030."
Two cloth nappy workshops will be held later in October and November to support parents to use cloth nappies.
Sign up for the 27 October workshop
Sign up to the 13 November workshop
Read more about the Banyule Designer bums nappy.
Written by Amanda Tattam