The Walking School Bus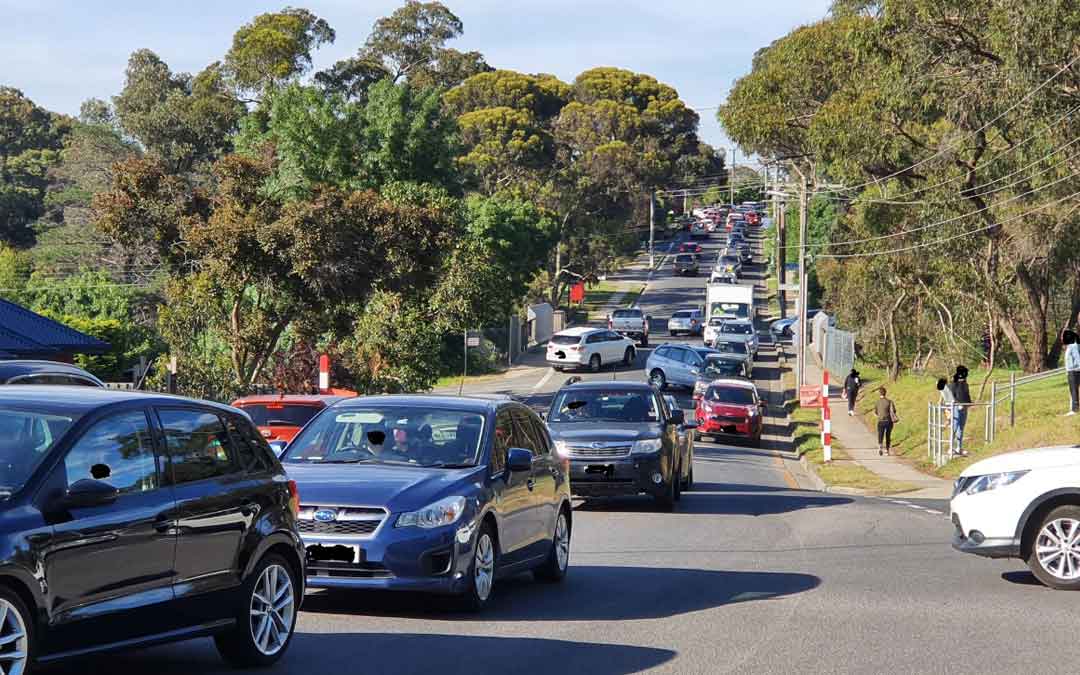 The recent pandemic lockdown and the subsequent return of children to schools have highlighted the need for other ways of getting children to school.
The return to school has brought with it a very noticeable increase in traffic around schools, and on roads in Banyule generally, as parents drive their children to school. A recent Facebook post by one of our members highlighted the issue, with a long queue of cars at one local school (see photo, courtesy of Michelle Giovas).
The increase in traffic around schools brings with it problems of safety and an increase in pollution, as well as dumping more greenhouse gases into the atmosphere. Since Banyule City Council has set a target of carbon neutrality by 2040, it is crucial to reduce vehicle use wherever possible.
One solution for Banyule, would be widespread adoption of the Walking School Bus Program. The idea is a simple one: provide a safe, free, and managed service which allows children to walk to school.
VicHealth has set out the guidelines for managing such a service. The 'bus' has 2 adults – a 'driver' and a 'conductor' – at the front and rear. The bus follows a route which allows children to be collected at or near their house. The children walk between the two adults.
This simple idea means that children are able to have some basic exercise at times when it is most useful to them: immediately before starting lessons and at the end of the school day.
Parents and schools can also help reduce the traffic around schools by encouraging cycling. One of my favourite activities is riding to and from school with my grandchildren. Great exercise at any age and a great way of bonding with grandkids!
One other initiative is worth mentioning: the Cycling School Bus. This brilliant idea is a vehicle powered by children, with an adult driver. The bus can be electric assisted or completely pedal-powered. It would be great to see one travelling around Macleod.
All these solutions have multiple benefits in addition to helping reduce Banyule's carbon load.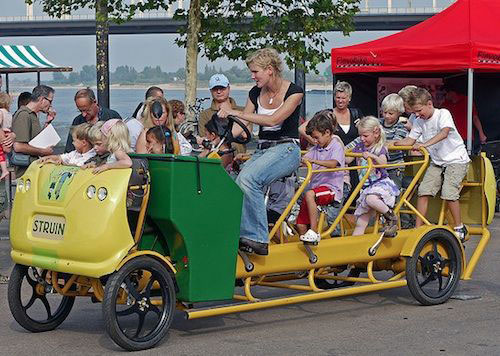 Written by Paul Gale-Baker
Photo of queue of cars by Michelle Giovas