Spring is a glorious time both in the home garden and in the bush. Flowers and birds abound, butterflies and dragonflies emerge, and the sun (usually!) shines.
The idiom 'build it and they will come' really does apply. By planting even a handful of indigenous plants, you'll be supporting our vulnerable ecosystems.
Even if your garden is largely productive or is a tiny courtyard, there's no reason you can't bring a little bit of the bush in. Many wildflowers do really well in pots, and lots are fabulous at attracting pollinators.
Banyule City Council has 4 great biodiversity posters available for download on their website, including one showing indigenous plants with both common and botanical names.
If you go out spotting wildflowers, or other local plants and want to know what they are, the citizen scientist (free) iNaturalist phone app is a great tool with some great AI built in that guesses what you're looking at and shows you pictures of that plant, insect, animal etc. The VicFlora database is another excellent free online resource – but can be a little daunting to newcomers. For those who like seeing things in hard copy, the Flora of Melbourne by Marilyn Bull is an excellent book. The library has a couple of copies.
Here are just some of the wildflowers indigenous to Melbourne's north-eastern suburbs.
Words and photos by Jen Willis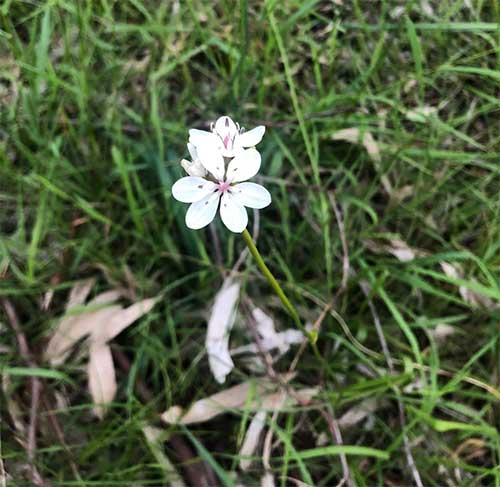 Milkmaids (Burchardia umbellata)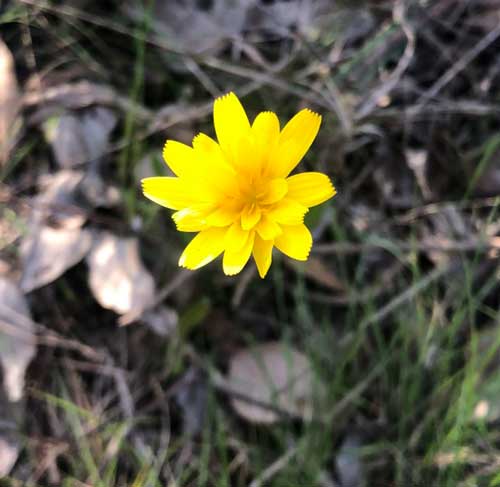 Murrnong (Microseris lanceolata)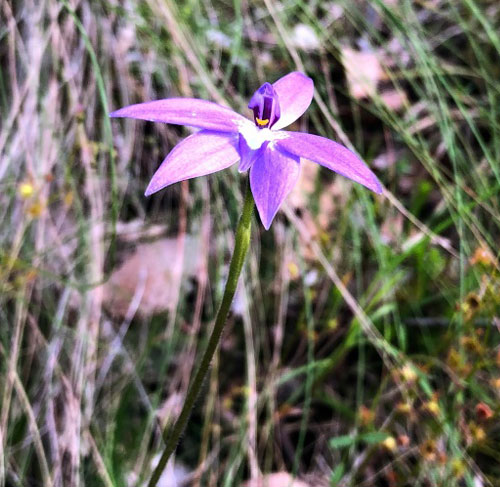 Wax-lip orchid (Glossodia major)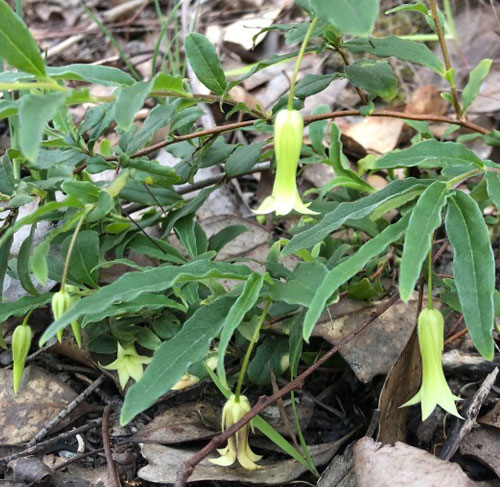 Common apple-berry (Billardiera mutabilis)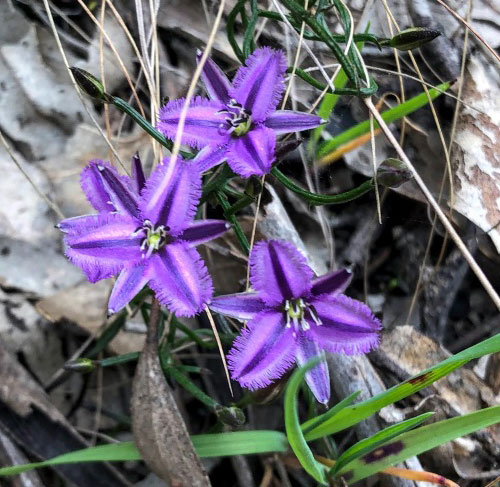 Twining fringe-lily (Thysanotus patersonii)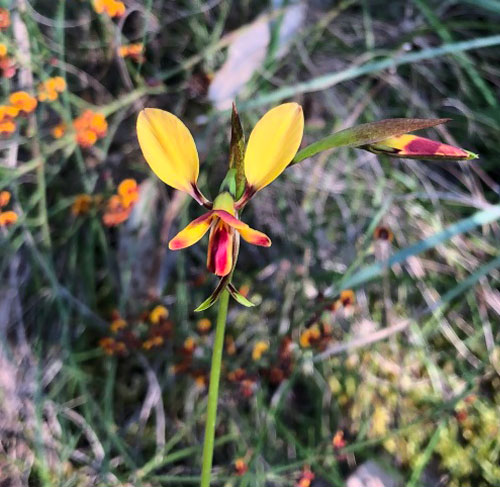 Wallflower orchid (Diuris orientis)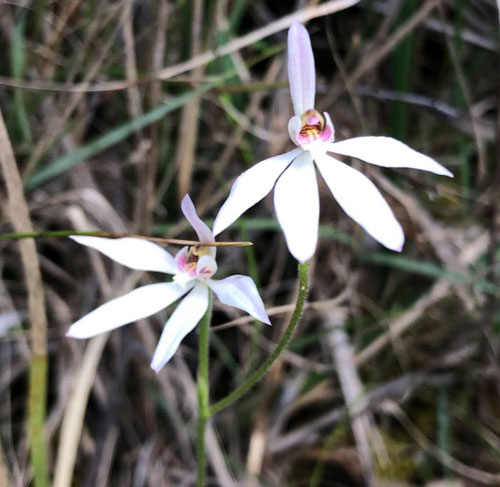 Pink fingers (Caladenia carnea)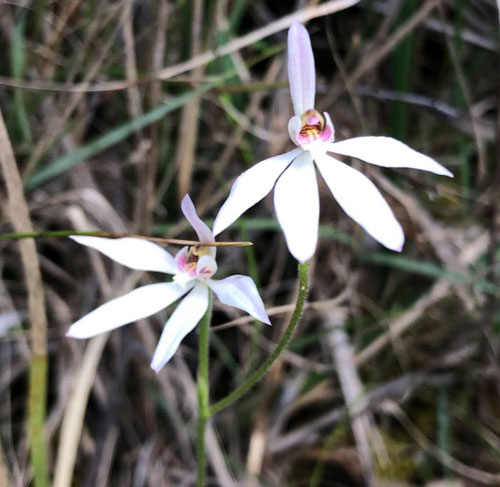 Pink fingers (Caladenia carnea)