Your plastic free ideas and resources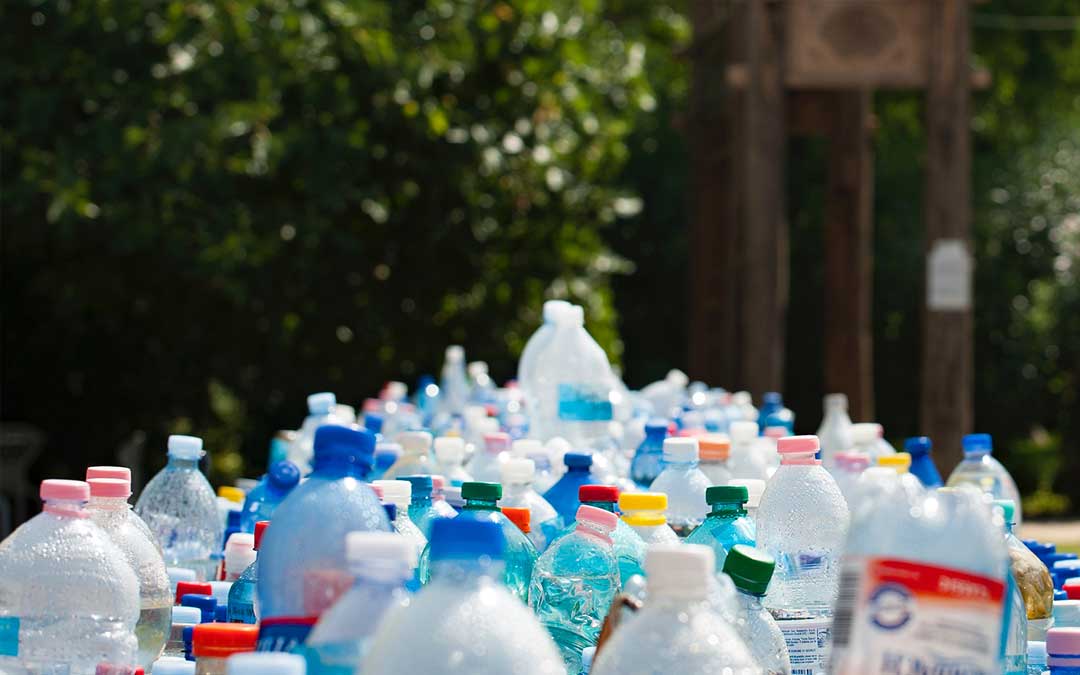 Last month we posted 31 daily tips, resources and ideas from members for Plastic Free July on our social media accounts (Facebook and Instagram). We appreciate that not all members use social media, so here is a wrap-up of some of the ideas and resources for eliminating plastics.
There is also more to the plastics story than the waste created.
The entire plastic life cycle causes harm to people and the planet as this animation from "The Story of Stuff" shows so powerfully.
Shopping
Buying in bulk is an excellent way to eliminate plastic packaging. Whether it's sweets or other food, there are choices available. Sustainable Macleod member and Melrose Avenue resident Angela has brought bulk buying to our doorstep with The Pop-Up Pantry Melbourne. The pantry stocks a wide range of healthy foods. Order online for delivery or take your own containers to Angela's outlets.
You can choose to refuse pre-packaged meat, fish and deli products, particularly those sold on polystyrene trays. Take your own container to the butcher, fish shop and/or deli. They are often happy to weigh it and then deduct the weight of the container from your purchase.
We also have a local cheese store committed to plastic free packaging. Get your Parmesan, Pecorino, Pecorino Pepato and Pecorino Chilli and other cheeses, at West Heidelberg's Wholemilk Continental Cheese Company at 32 Kyalta Road. Cheese is cut in wedges and wrapped in paper.
Plastic bread tags
Collect bread tags for Aussie Bread Tags for Wheelchairs who recycle them locally to raise funds to buy wheelchairs for those in need. Check https://ozbreadtagsforwheelchairs.org.au for a local collection point. And in a sign that things can change, Tip Top bread has announced they will be using recycled and recyclable cardboard bag tags in Victoria from 2 August.
Toothbrushes
Once in landfill, plastic toothbrushes can take hundreds of years to degrade and can even break down into microplastics and make their way into the food chain. There are eco-friendly alternatives to plastic toothbrushes. Biodegradable bamboo toothbrushes are plant-based and sustainable.
Soda water
Replace buying bottles of soda or mineral water with a Sodastream or similar machine that uses refillable canisters. You'll save money and plastic. There's a small business based in Fitzroy (Billy Bubbles) that refills the canisters package-free and provides delivery for cheaper prices than swapping them at the supermarket or petrol station.
Soy sauce for your sushi
Next time you order sushi rolls in paper bags say no to the little fish soy sauce sachets. Pour soy at the table, on the counter or at home instead. Consider keeping a bottle of soy sauce at work if you often have sushi.
Made with polyethylene, this plastic stays in the environment for hundreds of years. While it is recyclable, the 4mL plastic soy fish containers are so small they get stuck in sorting equipment.
Freezer bags
On occasions when there is no alternative to buying plastic – reuse the resealable bags as freezer bags, and you can store empty ones between uses flat in the freezer to keep them fresh.
Trying to be plastic free is not about being perfect. Make a start by doing what you can and you'll soon be surprised to find more non-plastic options or other single-use items you can choose to refuse.
Thanks to all Sustainable Macleod members who gave us tips and to our brilliant social media coordinator Gabrielle Callahan for all her hard work creating and posting content during Plastic Free July.
Follow our social media accounts
Members can join the private Facebook group
Written by Amanda Tattam.