All those cords and old mobiles? …solutions for managing your E-waste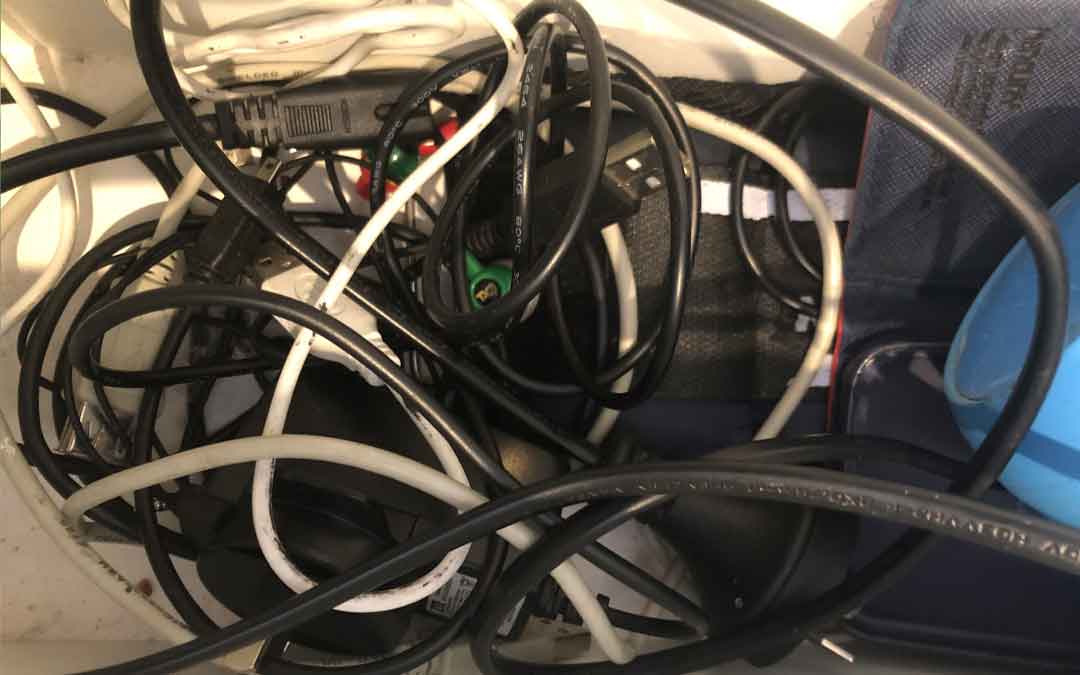 Each time you upgrade your phone, TV or other electrical device, the redundant or broken item becomes 'e-waste'.
How can we do our bit to keep e-waste out of landfill?
Firstly, we need to understand the definition of e-waste.
E- waste is a much broader category of waste that most of us realise. From children's flashing sneakers to electrical reclining chairs, e-waste is anything that takes batteries, connects with wireless, or plugs into electricity.
Other examples include:
computer and related accessories
mobile phones
circuit boards which are found in many things including toys with lights, that make sounds or move
power cords
light bulbs (all types)
big items such as electric reclining furniture (lounges and beds).
Australians are huge consumers of electrical products and there is a big push to keep e-waste out of landfill. Not only is there a problem with the volume of waste but the materials in the products can be harmful to the environment. For example, older style computer monitors are made with cathode ray tubes (CRT) which contain lead.
When dumped in landfill, the materials and chemical components used to make computer equipment such as lead, mercury, cadmium and arsenic can leach into the soil and groundwater, causing harm to the environment and human health.
What do you do with e-waste?
Electronic waste can't be put in general garbage, nor can you put it in hard rubbish. Items can be taken to the Banyule City Council waste recovery centre which is signed up with The National Television and Recycling Scheme (NTCRS). Some items can be left for free. Other items will be subject to the general waste charge.
The NTCRS scheme provides access to free collection and recycling services for old TVS, computers and related equipment.
Planet Arc has a directory of services and businesses that manage e-waste and advice on how to dispose of different items.
Businesses like Officeworks allow you to return old mobile phones and Aldi takes old batteries.
You can also check out other services on the Planet Ark website.
https://www.recyclingnearyou.com.au/
To find out more, read this guide from the NTCRS
The Detox your home program also provides a wealth of information about other household waste that should not be sent to landfill.
A final word… buying less and making do with what you have means you will have less to dispose of.
Written by Amanda Tattam