Queensland Fruit Fly strategy #2 – 5 simple steps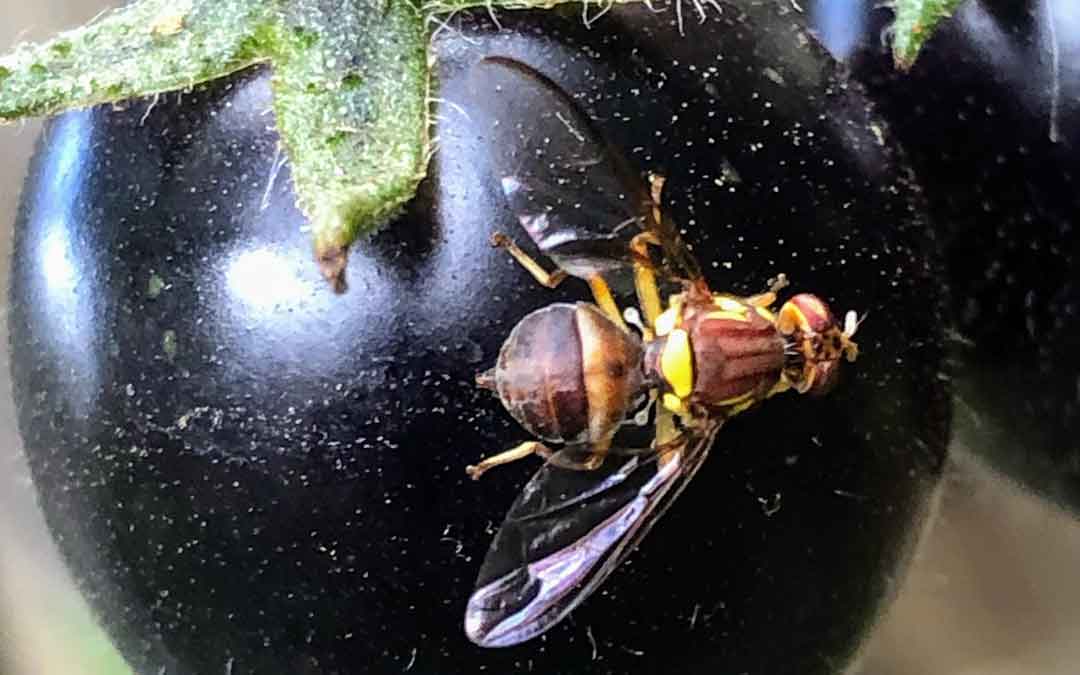 Sustainable Macleod's 5 simple steps
Hang pheronome lures (Ecolures) in trees from May onward to monitor male Queensland Fruit Fly and to kill those males overwintering in evergreen trees, especially lemon trees.
Hang protein baits in trees in September to kill both male and female Queensland Fruit Fly
Use white exclusion netting either 2mm x 2mm or 1mm x 3mm weave and weigh down the hem or tie it to a tree. 6 metre wide netting is available at Bulleen Art and Garden off the roll for $4.95 per metre.
Spray from August onward with Kaolin Clay. Cover fruit and leaves so that it drips off. This has a high success rate and also protects against gall wasp if sprayed from the 3rd week of October, fortnightly till the end of the1st week of December.
Collect any fallen fruit at least weekly (more often is better), and either double bag it and solarise it, drown it, or ferment it in a lidded bucket, freeze or microwave or cook it in other ways. Double bag the residue and put it in the normal waste bin.
Sustainable Macleod will have a range of items that you will need at wholesale prices including lures, baits, pheromone liquid and possibly Kaolin Clay. Watch our Blog for notification of when available and for actions to take each month.