Queensland Fruit Fly Strategy Blog #3 – take action NOW!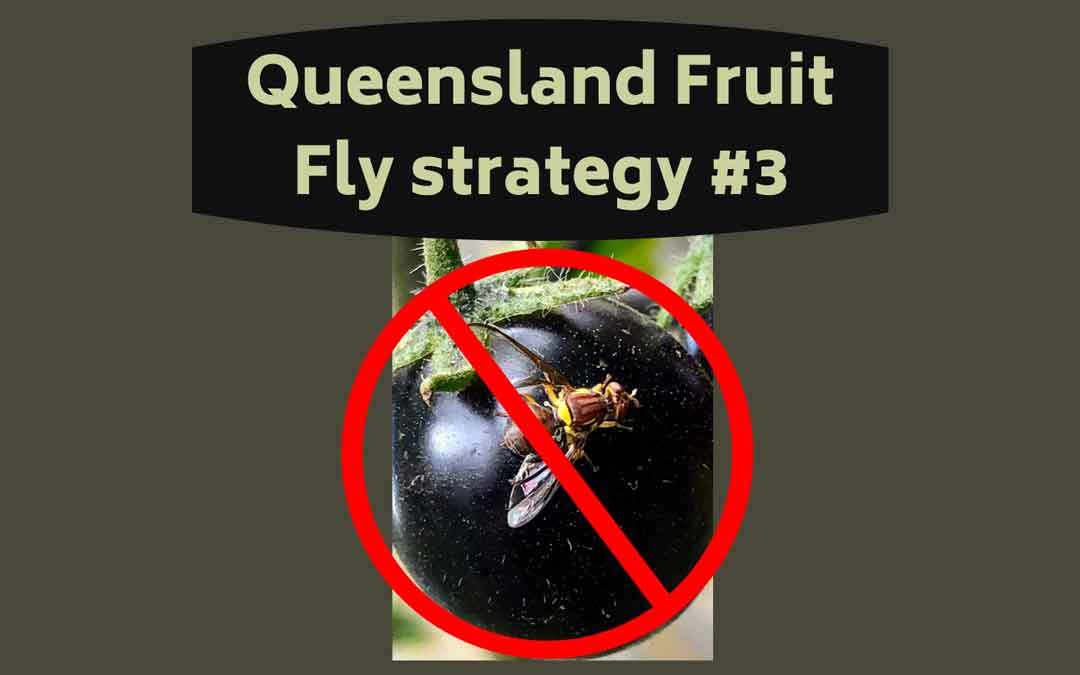 There are 2 things to do right now beginning in the first week of August:
Put out your pheromone lures to monitor when Queensland Fruit Fly arrives in your garden. The lures, if you use the Wild May attractant available from the community garden, will also drown the QFF (not all lures kill them). Hang the lures at about head height on the east side of the tree.
Spray your citrus trees with Kaolin Clay. Do this weekly for the next 3 weeks, covering the leaves and any fruit until the clay drips off. If there is very heavy rain, inspect the trees to see if you need to reapply. Light or moderate rain is not sufficient to remove it. Buy Kaolin Clay as 'Overhaul' from Bulleen Art and Garden.
Useful links
Full instructions along with a video made by Sustainable Macleod on how to spray fruit trees with kaolin clay
Buy Wild May attractant and lure bottles at wholesale prices for pick up from the Macleod Organic Community Garden.
All our blog posts on  Queensland Fruit Fly
For the sake of avoiding confusion we are using the following terms rather than the term 'trap':
Lure (meaning pheromone lure)
Bait (meaning protein bait).
Written by Robin Gale-Baker