What to plant in March in Melbourne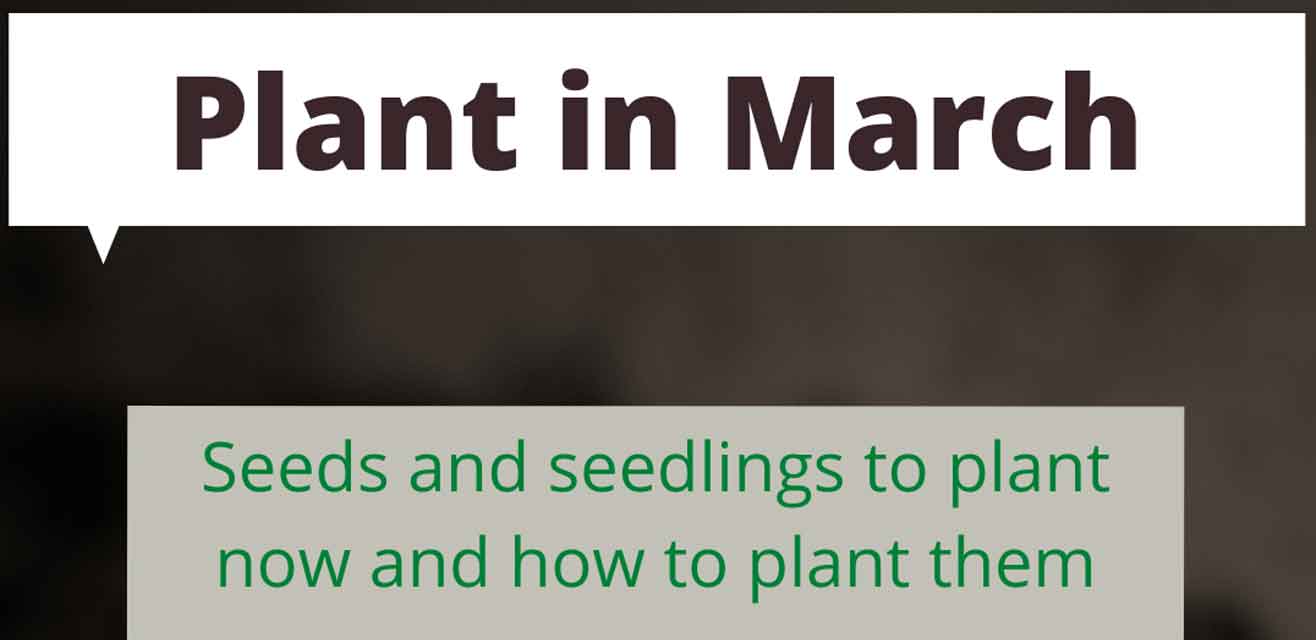 Planting in March
March is the time to put all your effort into preparing your soil for heavy-feeding winter crops which are best planted in April. Once upon a time, March signalled the beginning of autumn, and cooler weather, but climate change has altered this and essentially March is now a summer month. Unless the temperature drops consistently to below 20C in the daytime and there is decent rain, winter seedlings – especially the brassicas – if planted, are likely to run to seed. Manures, if used, need to be incorporated 4 weeks before beds are given lime. However check the soil pH with a pH test kit to determine whether your soil is acidic, alkaline or neutral before adding dolomite or lime. (See instructional pH testing video, below). You may need the whole month to prepare your beds. They will need compost and other nutrients and to be well hydrated before planting.
Plant seeds in punnets
Beans, broccoli, cabbage, cauliflower, Florence fennel, kale, kohlrabi, leek, lettuce, onion, silverbeet, spinach, spring onions, sweet corn
Plant seedlings into soil
Lettuce, rocket, other salad greens, spinach, silverbeet, sweet corn (keep roots well watered to prevent bolting)
Plant seeds direct into the soil
Asian greens, beans, beetroot, carrot, daikon, mustard greens, parsnip, radish, rocket, and herbs including coriander, chervil and dill
Watering
Water soil (not leaves) deeply at least twice per week and deeply for several days before any heat wave. (Rain less than 10mm per day does not count). Water cools the soil and therefore the roots of plants and will prevent bolting.
Useful links
How much sun do my vegies need?
Preparing for an autum/winter garden
Planting in punnets and soil preparation for direct sowing
Instructional video on how to use a pH kit
Written by Robin Gale-Baker