What's allowed in your Banyule yellow recycling bin… and other bin news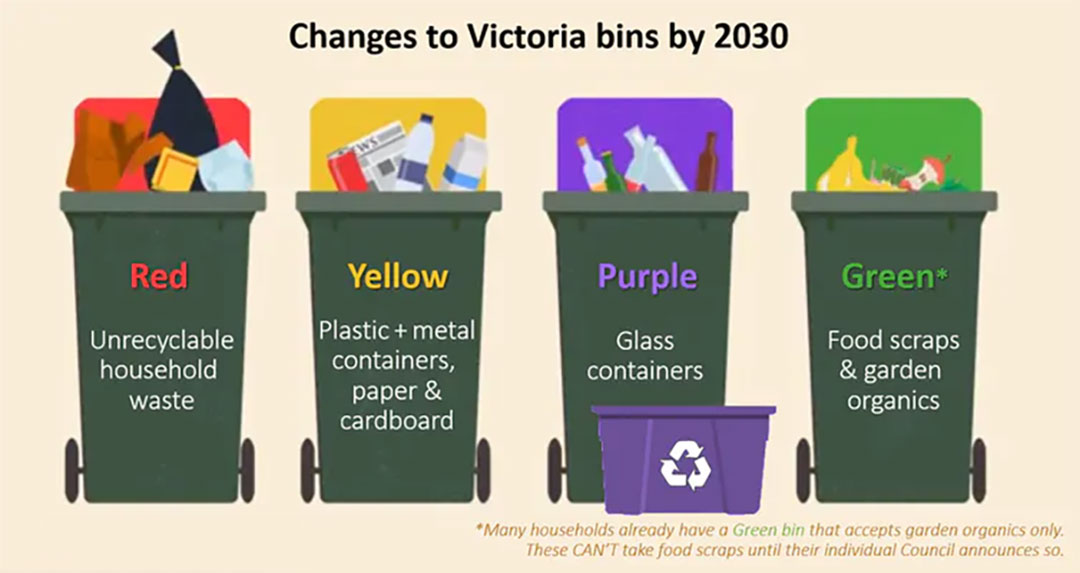 New Banyule yellow recycle bin rules
Lids on?
Lids off?
Should I wash out the cans?
What colour bin do we put out this week?
These and other questions often spring to mind when we think about our bins. Even among the most devoted recyclers there is confusion about what to put in the yellow bin. There have recently been changes to what you can put into your yellow bin.
Banyule Council advises the following items are now permitted in the yellow bin:
glass bottles and jars (leave metal caps on)
plastic bottles and containers with numbers 1, 2, 3, 4, 5, 6, 7
leave the lids on plastic bottles
aluminium and steel cans, including aerosol cans and clean foil
newspaper, magazines and cardboard
milk and juice cartons.
Containers do not need to be rinsed but must be empty. Do not put recyclables in plastic bags.
Read the full list of what you can recycle in Banyule.
Rubbish reform is on its way – the four bin system
All 79 council areas across Victoria will have a four-bin kerbside collection system by 2030. The State Government announced the phased roll-out of the four-bin system last year as part of the solution to the recycling crisis. Some councils will begin the new system next year. Red, yellow, purple and green bins will mean better sorting of waste.
As this article in The Conversation points out, the four bin system is a good start, but removing waste from households is only part of the solution. The market for recycled materials in new products needs to grow more and we need to reduce our consumption of single use items and other consumables so that there isn't a glut of stuff that needs to be recycled in the first place.
In other positive news we will also have a container recycling scheme in two years.
Find out more about other plans to transform the recycling system.
Written by Amanda Tattam